On Practice, you can schedule invoices to easily start a billing cycle on your preferred date.
To schedule an invoice, you'll go through the normal flow of creating an invoice. This means completing the standard fields (Client name, due date, memo, etc...) per the standard invoice creation flow.
When you go to save the invoice, you'll have the option to:
Share the invoice: Share the invoice with a client right now
Schedule the invoice later: Schedule the invoice to be sent at a later date
Save the invoice as a draft: Save the invoice and manage the sharing at a later date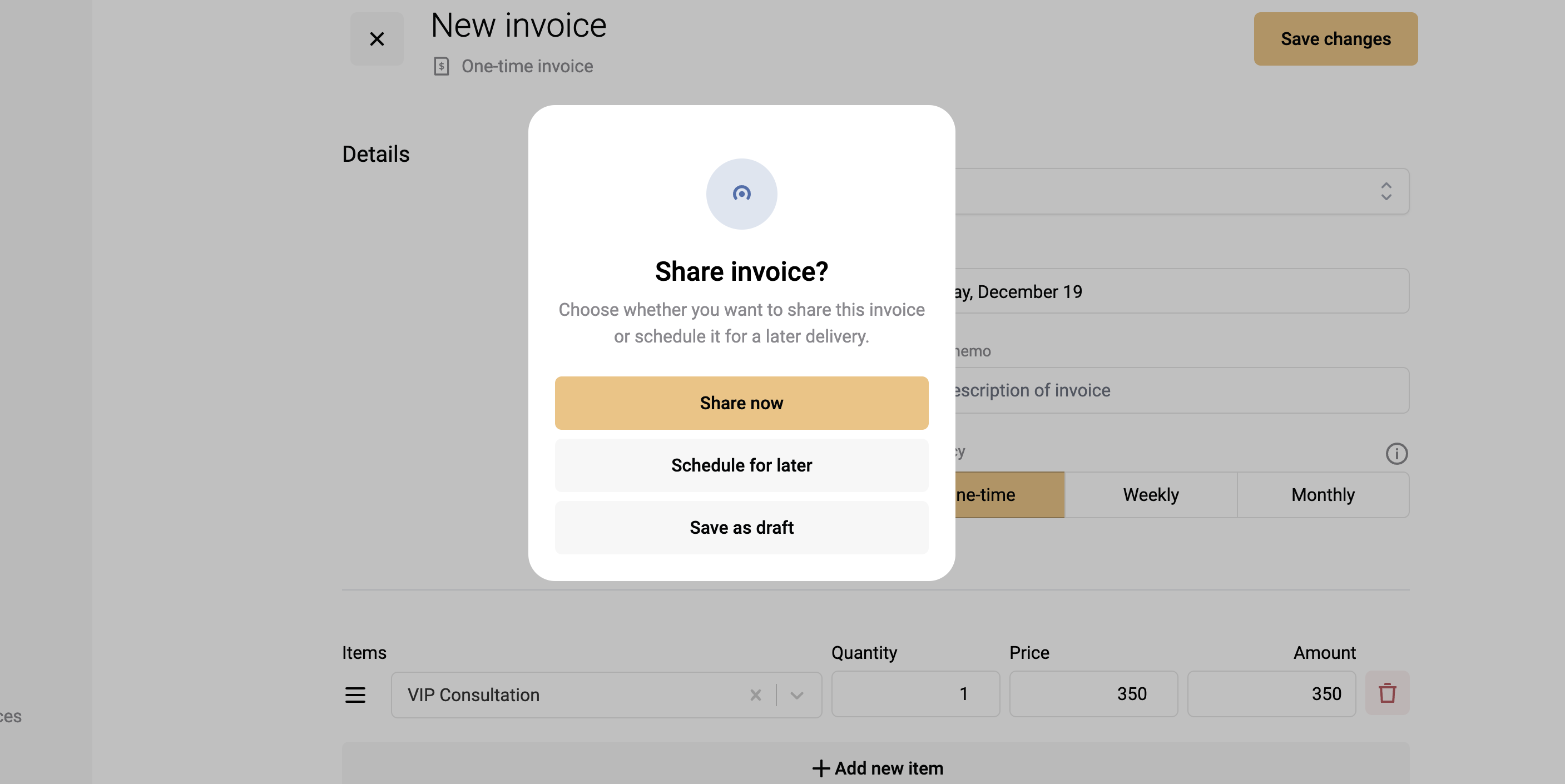 If you opt to schedule the invoice, you can select a date for the invoice to be shared before the due date: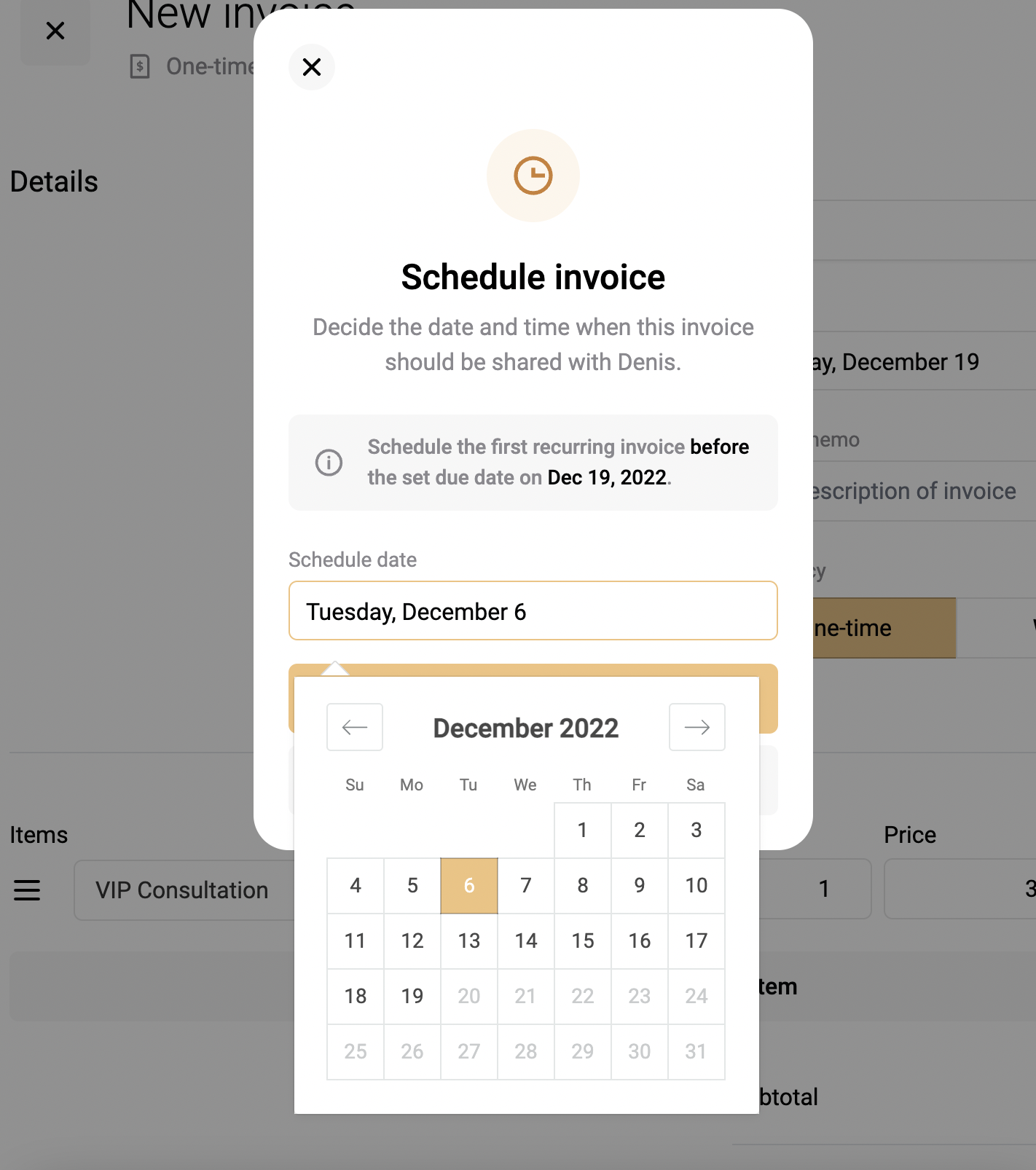 Once you hit "schedule" the invoice will be created and you'll see the status of the invoice: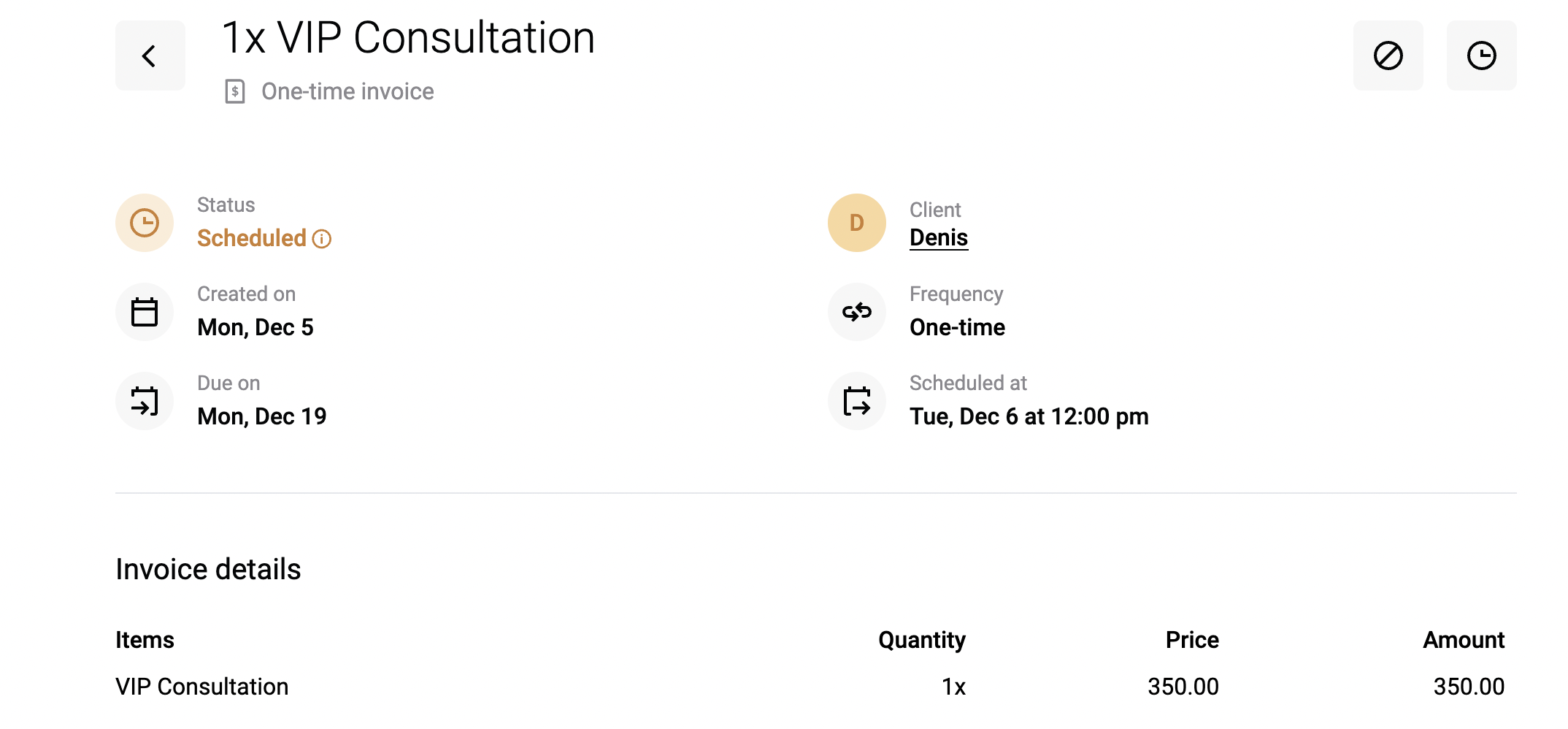 At this time, you can also reschedule the invoice if you need to change, or if you've made a mistake and have to adjust the scheduled date.
The only limitation to using the scheduled invoice feature is that you'll need to ensure that the scheduled date is BEFORE the due date.