Today, you can add your Brand to Practice in a few different ways!
Customize your color scheme
To adjust your color scheme:
1. Head over to your public profile. You can find your profile by hovering over your name in the lower left-hand corner.

2. Next, use the T button in the top menu to change your color scheme.

By clicking "more options" you can enter your hex codes and/or choose your color on the color wheel.

By making the change to your branded colors on your Practice profile, all of your public-facing pages will reflect this change. Schedulers, forms, events, and everything else that's Practice related! Practice will even reflect these changes if you embed a scheduler on your website.
Add your logo
To add your logo to Practice, click "edit content" from the top menu via your Practice profile.

Upon clicking this menu you'll see a full list of all the elements you can customize on your profile.
1. In the "about you" section, scroll to the bottom to enter your company name and upload your logo. Consider how this logo will look in both light mode and dark mode.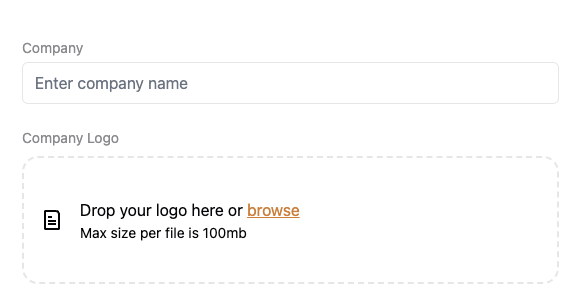 2. Once your logo is uploaded, click on customization and you can select your header preference. This will be applied to all of your schedulers, forms, events (and everything else!) on Practice. So, if you'd prefer for your clients to see your logo instead of your name when purchasing a package or scheduling an appointment, customize it your way!