Video Guide
Written Guide
What you need to get started:
- A Practice PRO membership (please contact support@practice.do to upgrade)
- Your actual contract PDF / file PDF
- The Practice website opened to the forms section with you logged in
- A form template that you'll call Coaching Agreement / Coaching Contract / whatever you want but where we will add the digital signature
Steps:
1. Click into an existing form template or create a new form template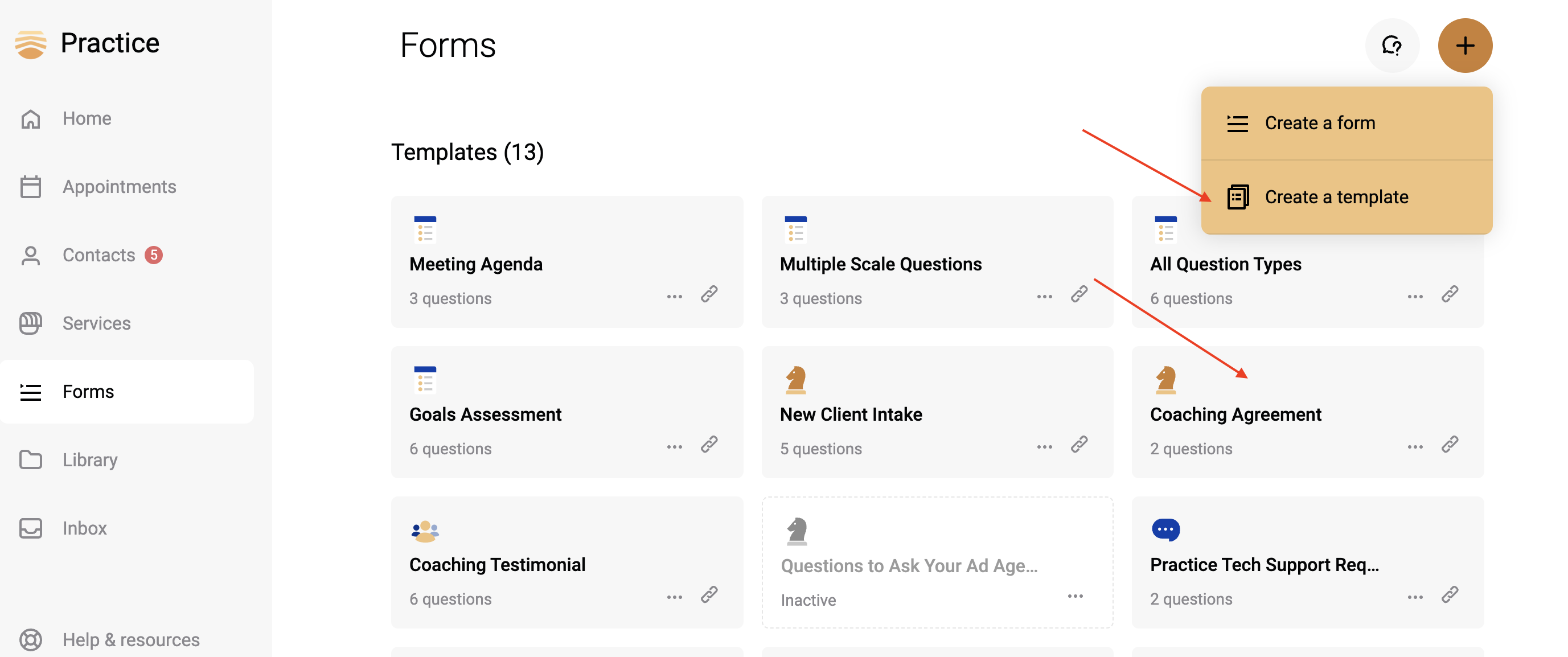 2. Click to add the Contract & Signature field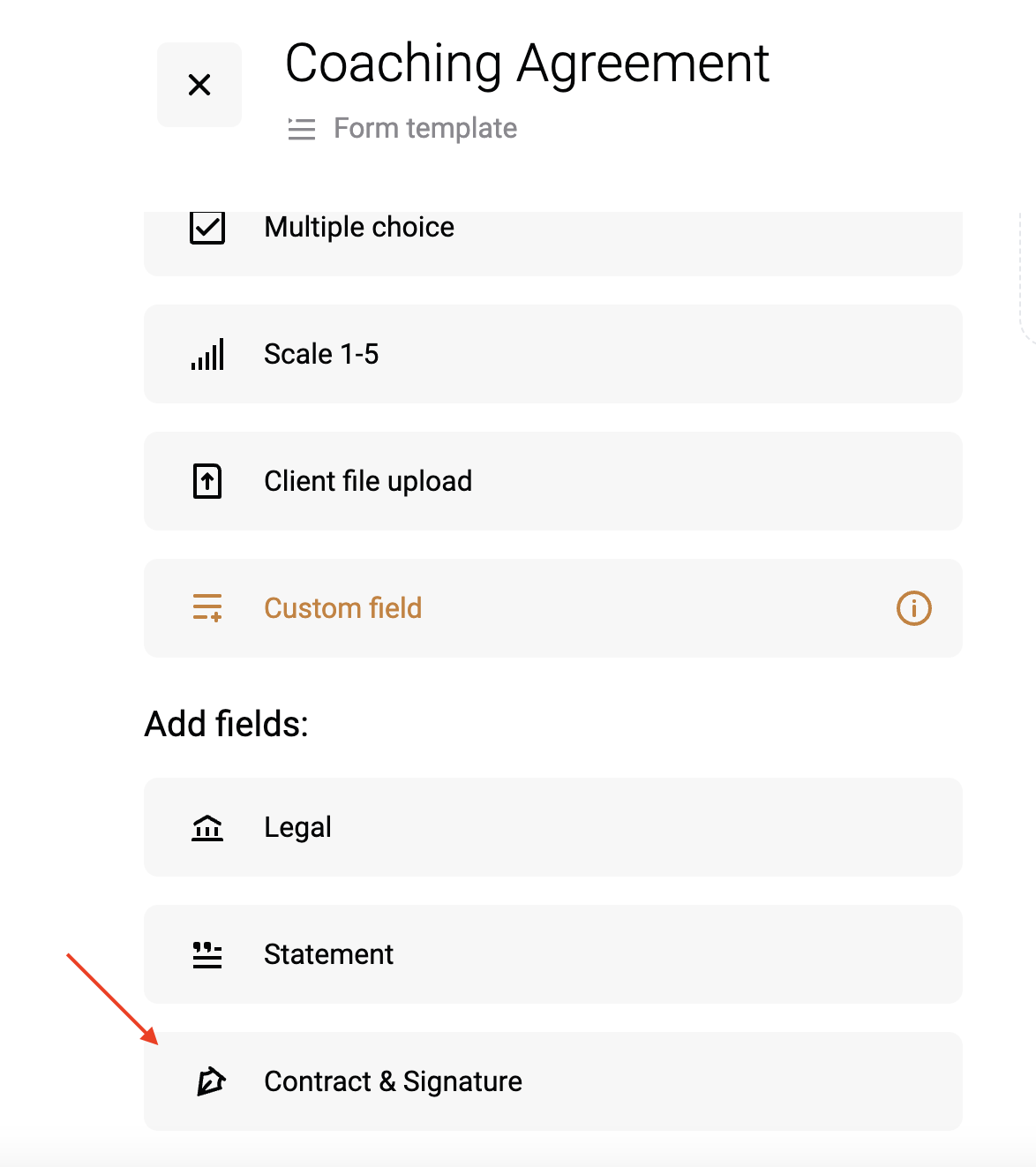 3. Please put a blurb into the text portion of this field just explaining to the client that this is your contract or explaining what you want them to do etc...
4. Click on browse to find the PDF / file representing your contract on your computer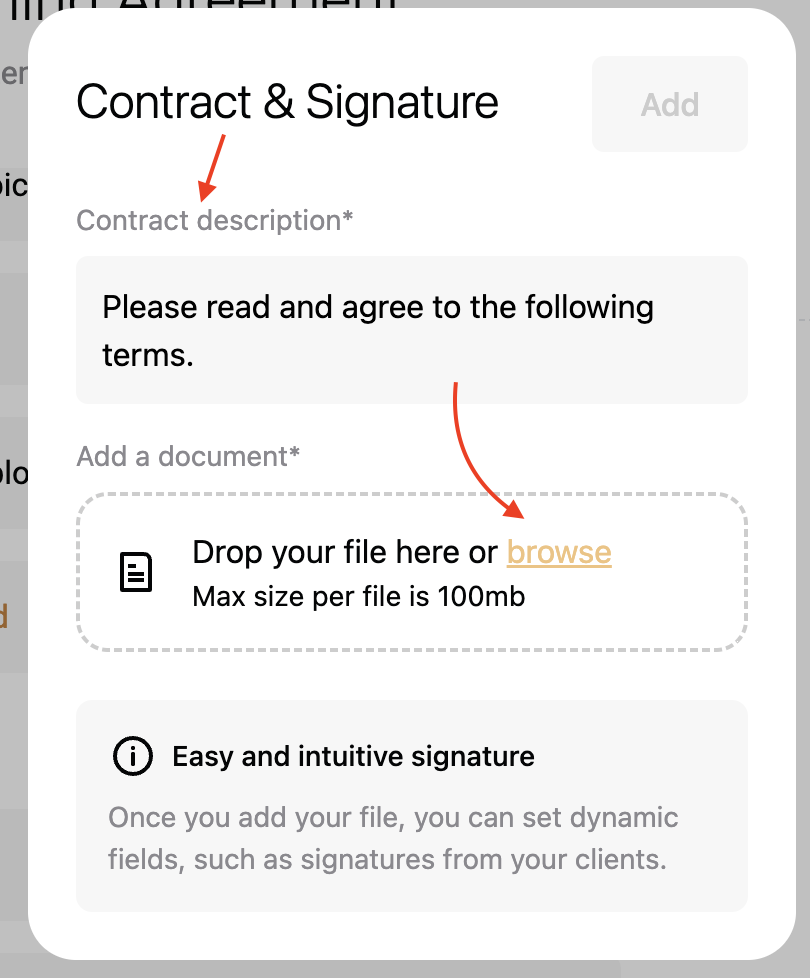 5. Once you choose a file, a new modal / menu will automatically appear, showing you your contract / file, along with a lefthand sidebar indicating what kind of elements you can add (like a signature field, initials field, date field)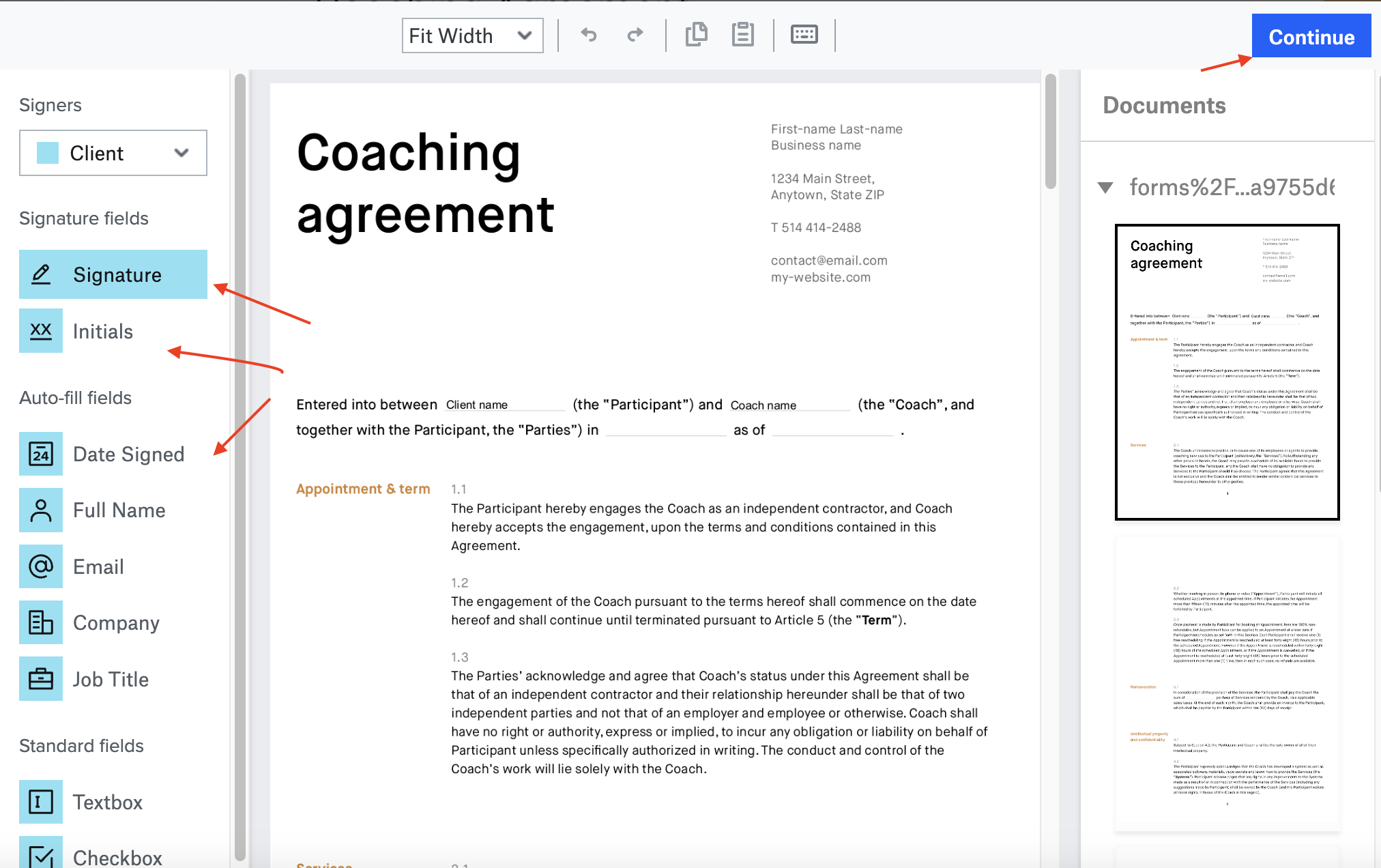 6. Drag and drop the elements from the lefthand sidebar to places on your contract where you want them to be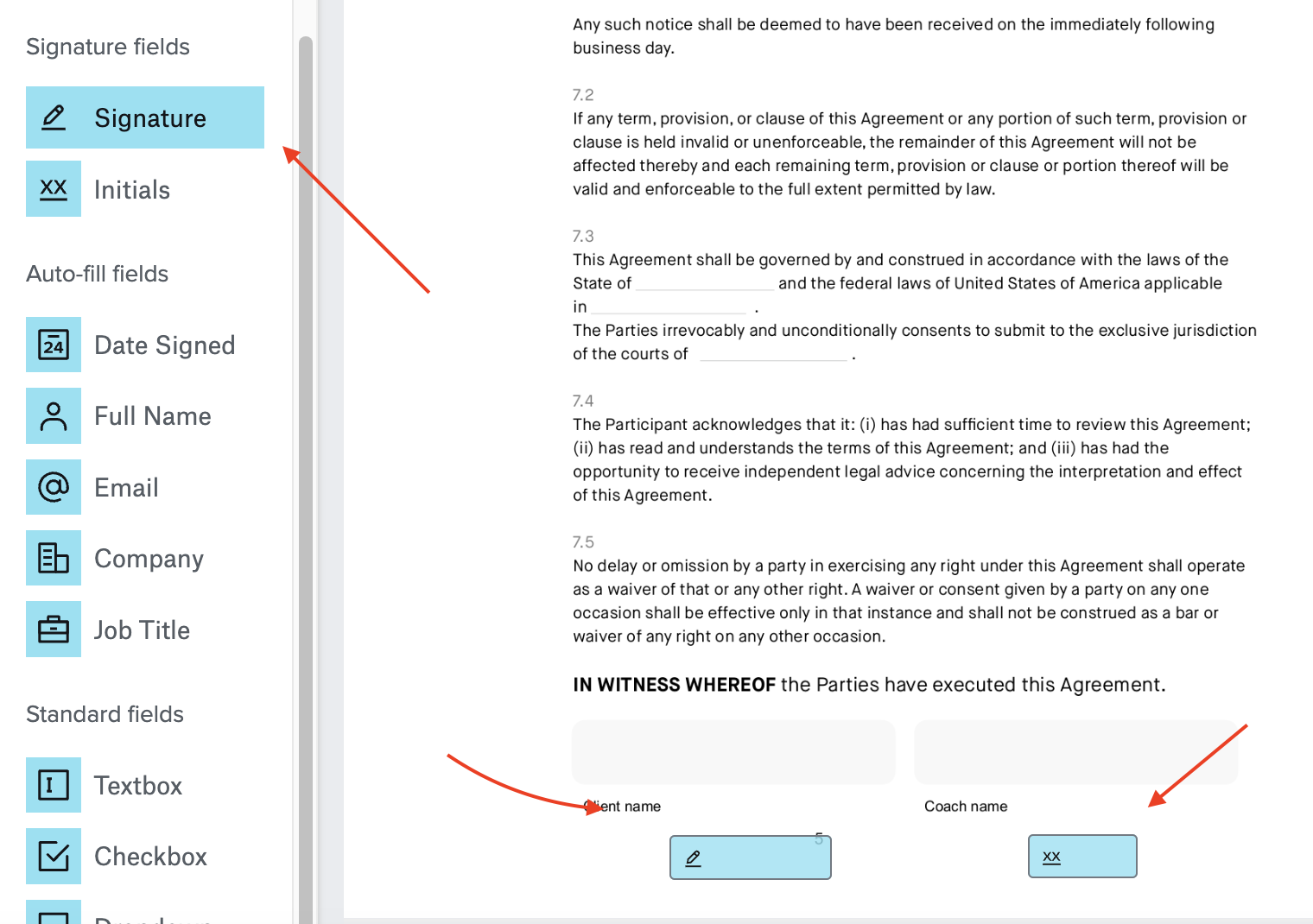 7. Once you're done placing your elements, click continue in the top right corner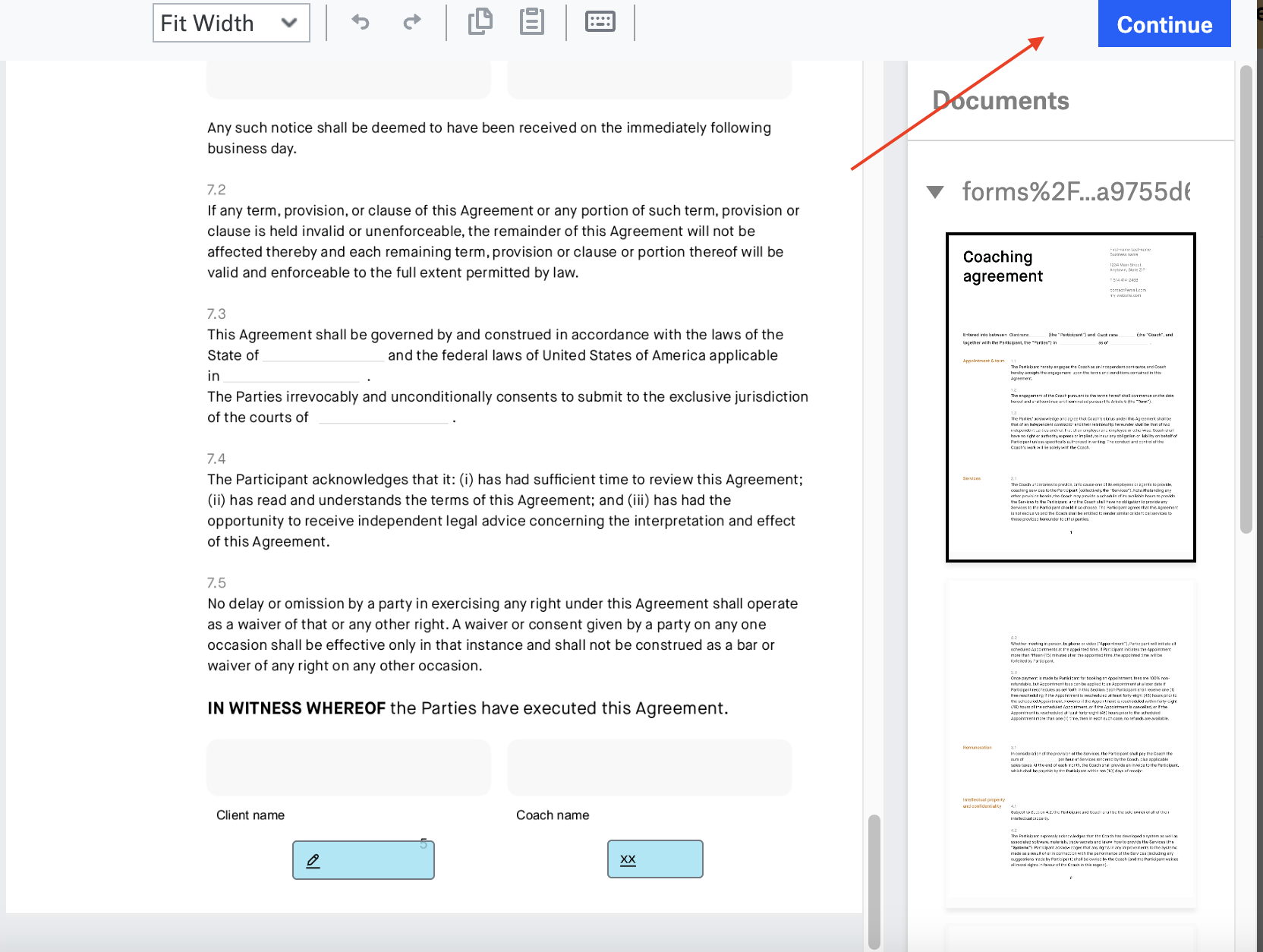 8. Click Add in the top right corner of the modal / menu within Practice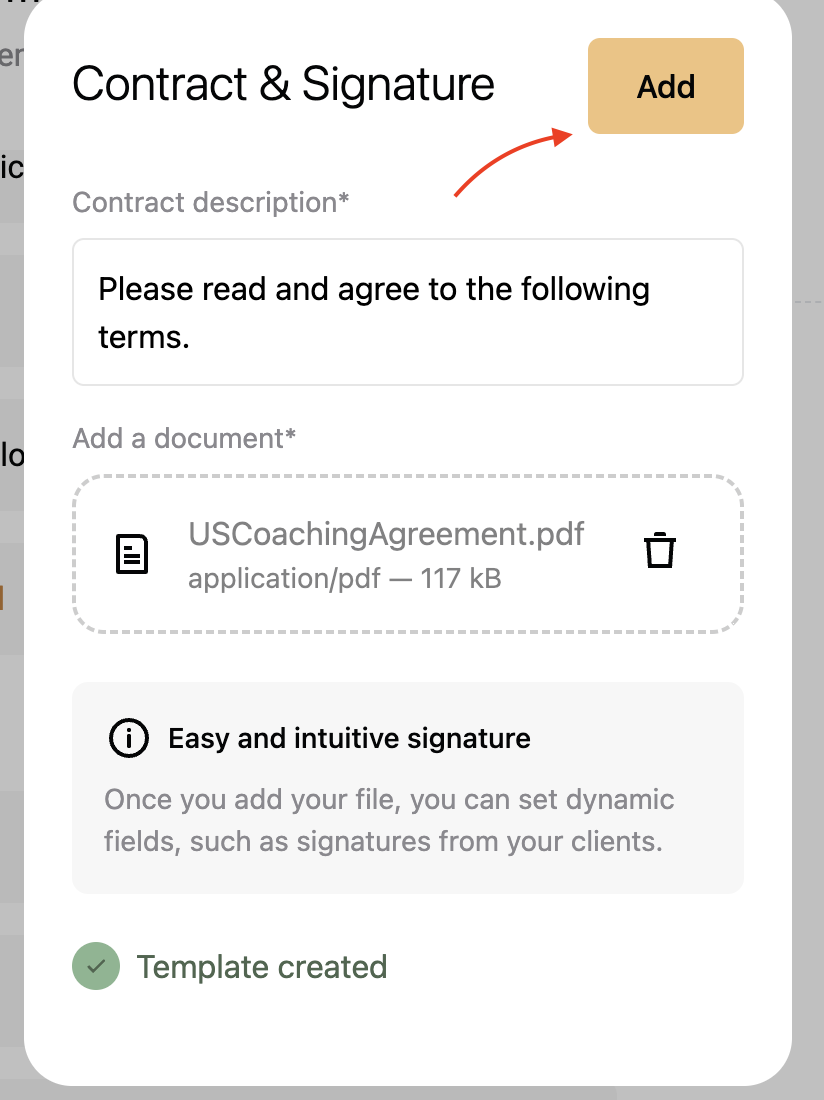 9. Click Save Changes in the top right corner of the form template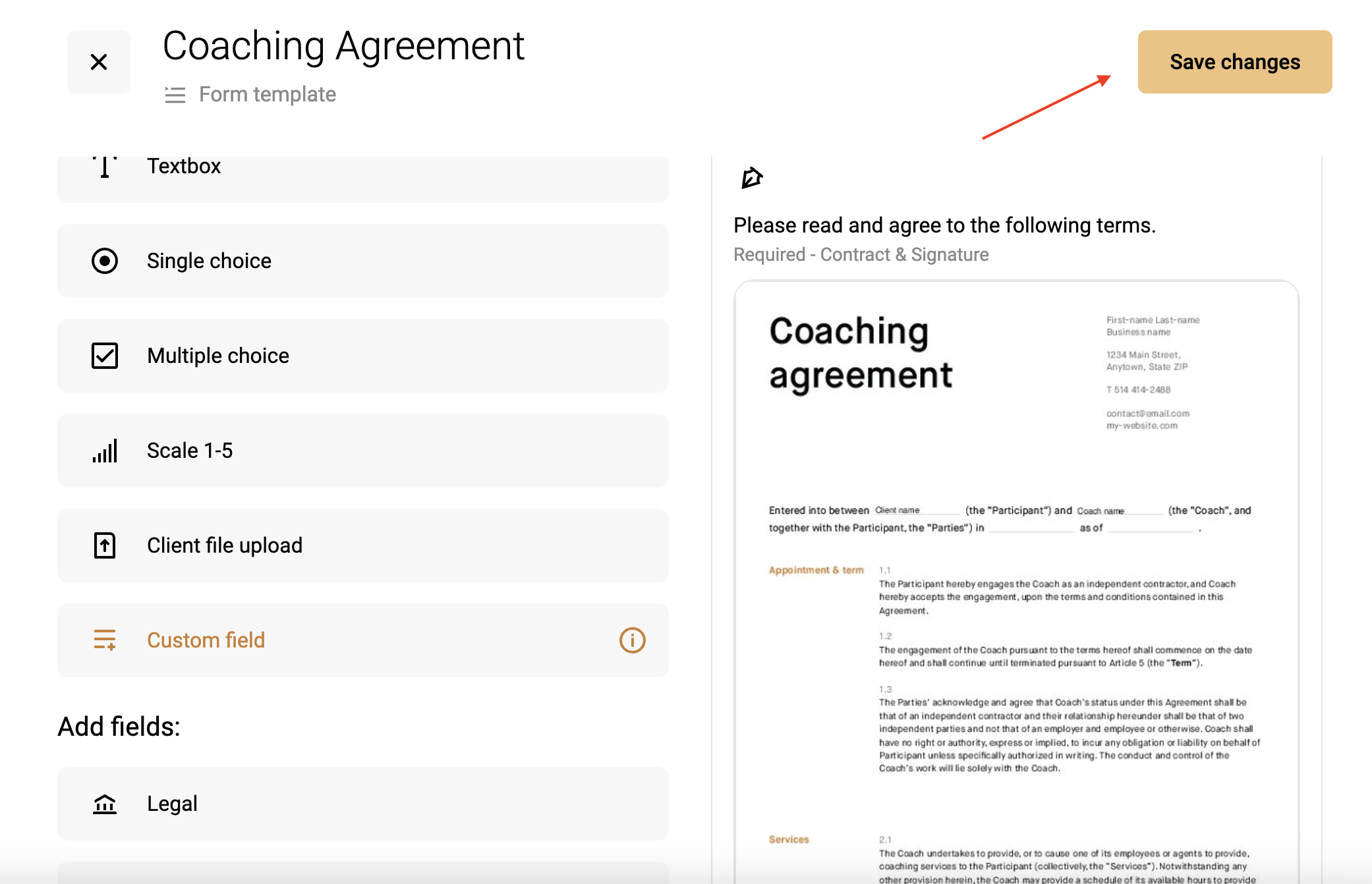 10. You're all done! Now you've got a coaching agreement that will collect a signature that you can share with your clients via the 3 dot menu or by copying the link via the chainlink icon: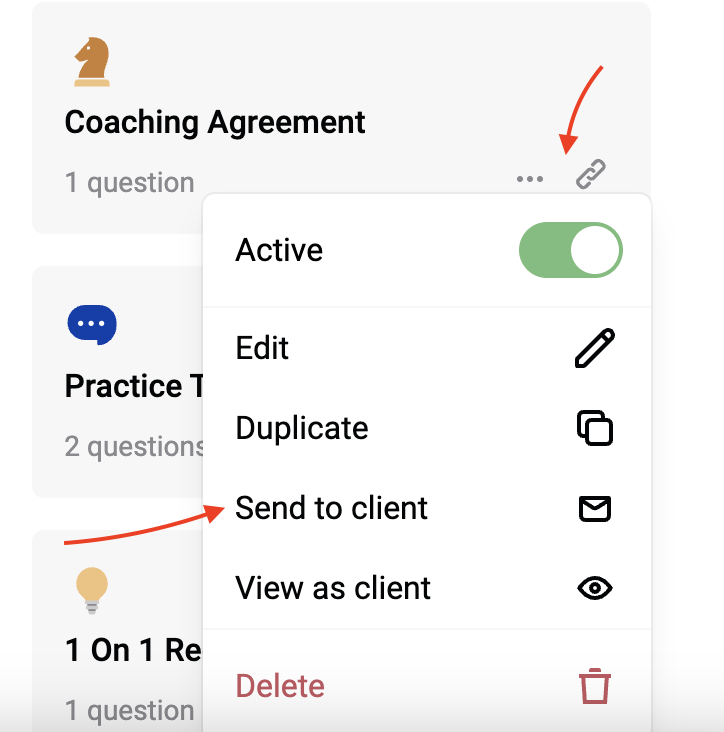 11. Here's what it will look like on the client end after they fill out their name and email on the form