Video Guide
Written Guide
1. Head to Services in the leftside sidebar, click on the plus in the top right corner, and click "Create a Product"

2. Products can be standalone assets that people visit as a webpage or they can be added to schedulers so that they have to be purchased before booking a session, so make sure to give them an exciting title, attractive copy in the description, and coo icon so you convert more prospects and clients: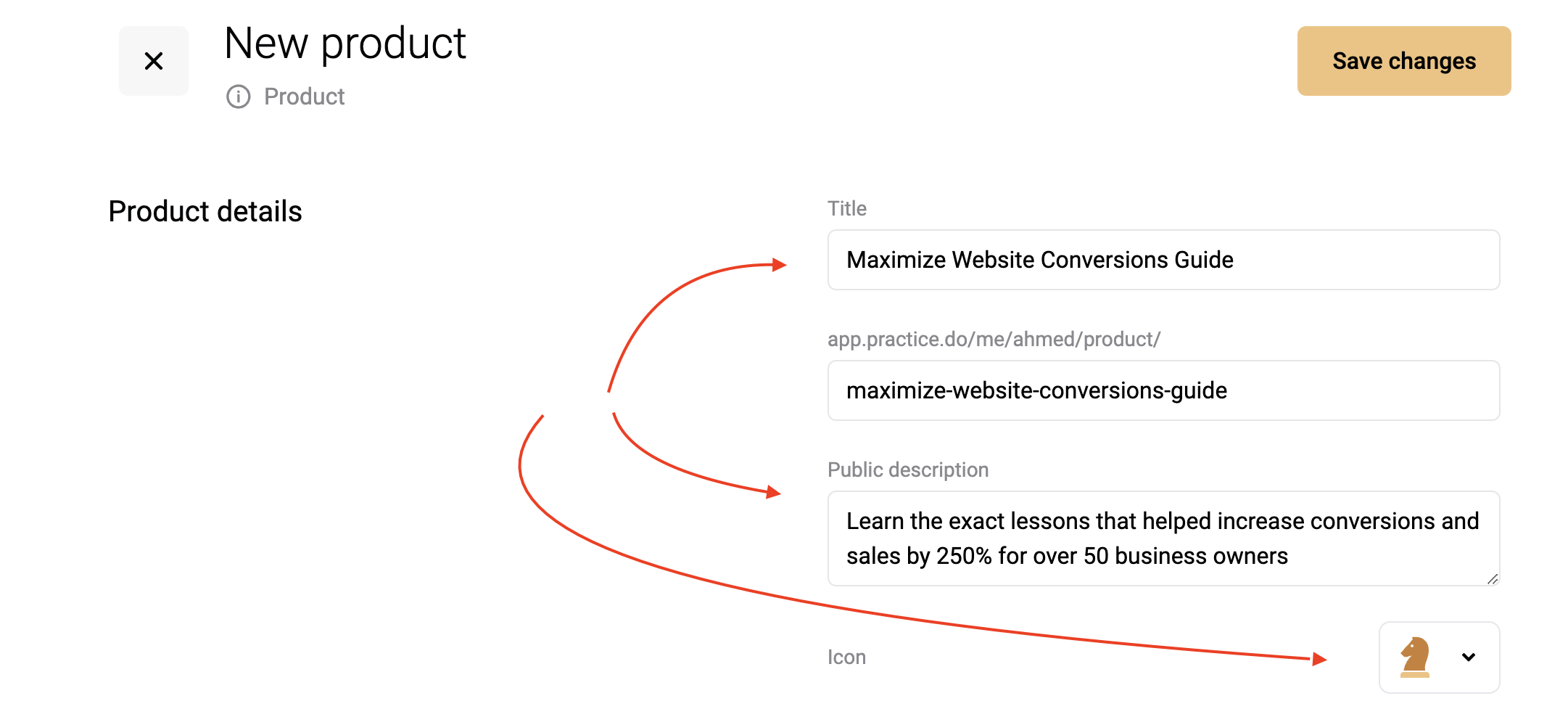 3. Enter a price, choose a tax rate, and choose a currency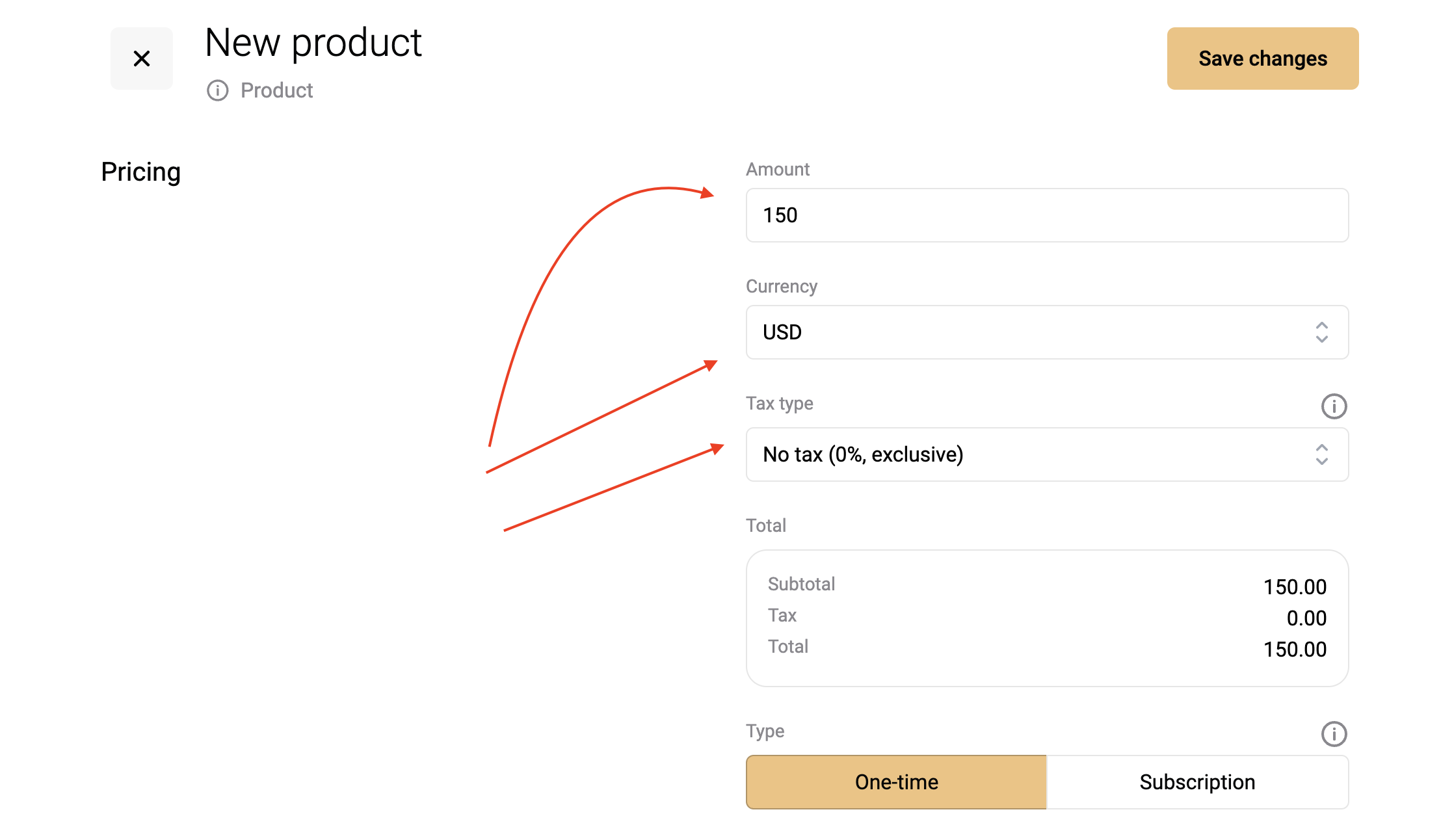 4. Choose a payment frequency. If this is a one-time purchase, just choose one-time. If this is a subscription with an enddate after a number of payments, detail that. Remember that if this is a subscription with no set end date, YOU have to be the one to remember to cancel the subscription manually within stripe.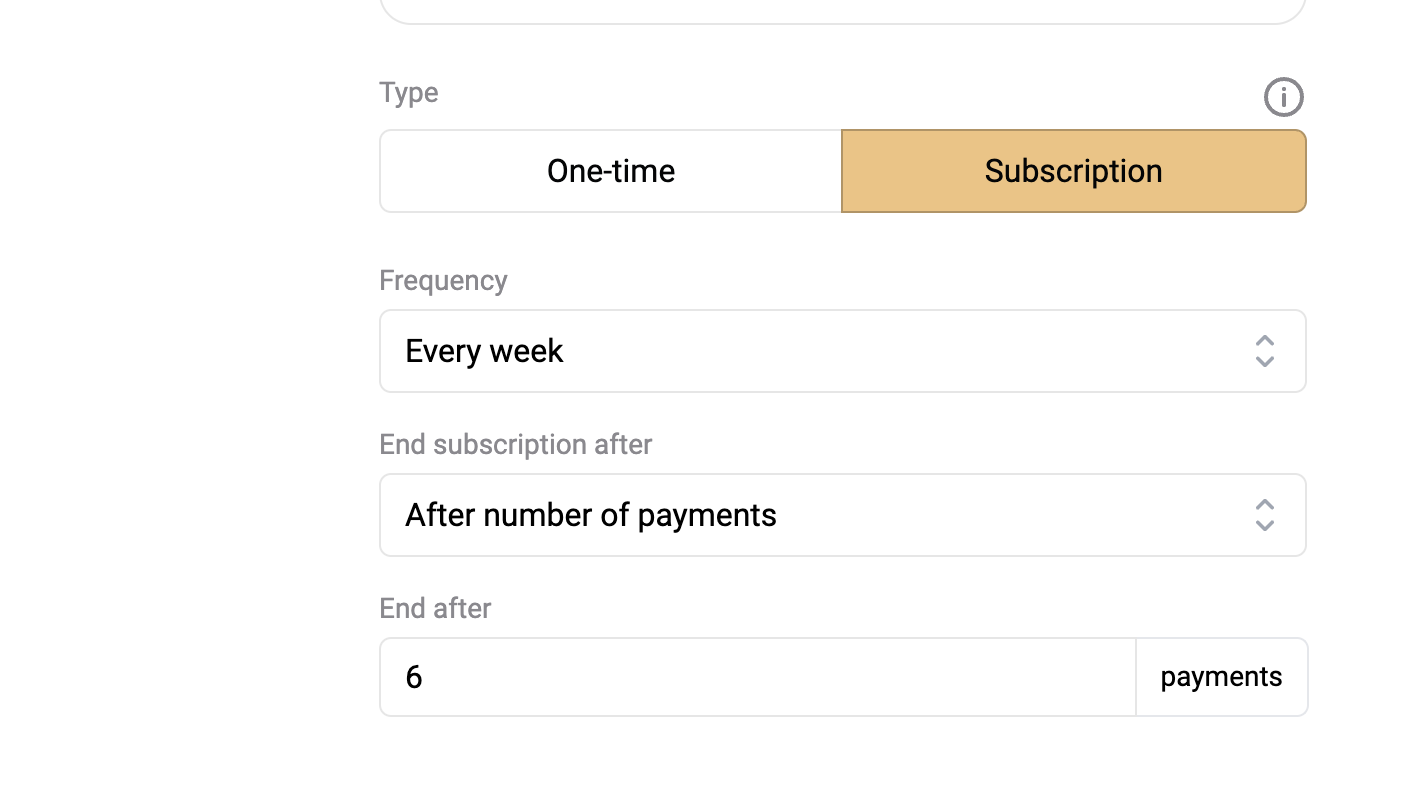 5. Setup any smart actions, like in this case, since this is the purchase of a guide, I've set it up so that once payment is complete, the purchaser is automatically sent the guide/file from my library so I don't have to worry about manually sending it

6. Hit save changes in the top right corner, and your product is ready!

7. Remember you can copy the link to a product to view it as a client or send it somewhere, you can use the 3 dot menu to send it to a specific client, or you can attach a product to a scheduler so that anytime someone purchases a session through that scheduler, they pay the price of a product.