Video Guide
Written Guide
Today I want to quickly demo how you can repurpose our form templates to send a custom note, custom message, or custom statement to a client after a session, or anywhere that you can Implement a smart option that sends a form, which is in a lot of places on practice.
- You can do that in payments after a payment is complete
- You could set up a form to be sent before an appointment after the appointment booked through a scheduler
Steps:
1. Head to the forms area of Practice, click on the plus in the top right corner, and click create a template.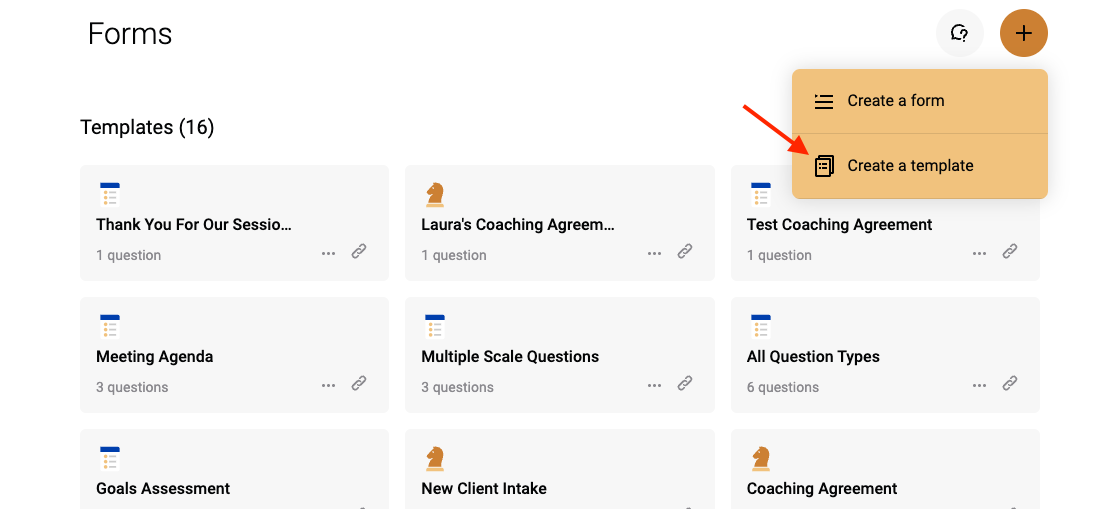 2. Click on the statement field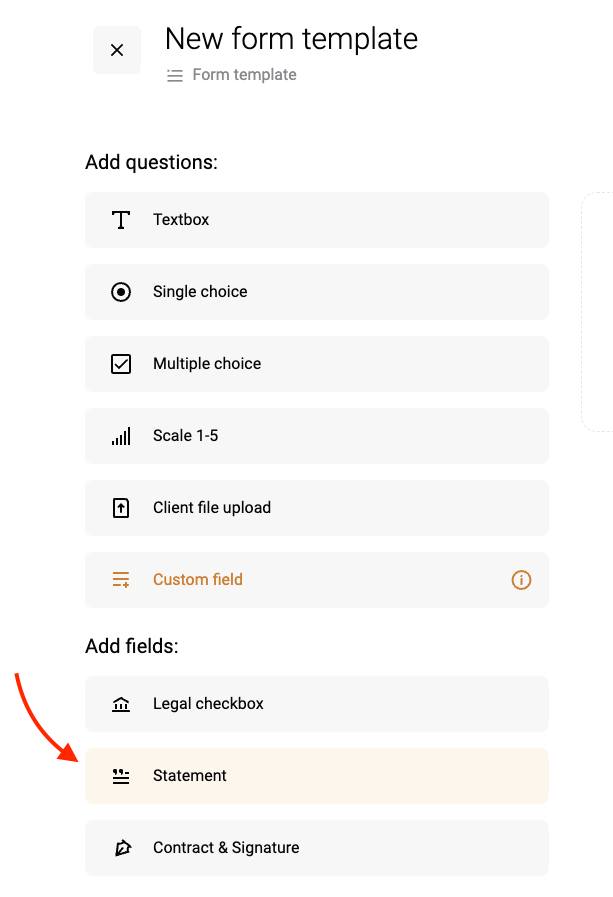 3. Fill the statement field with the content you want your client to see, whether this is a thank you note, or something more detailed, you can enter it all here. Click add when you're done.
This is you just adding a statement that the client reads the client doesn't need to fill out any answers. They don't need to fill out the form. They'll still have a submit button at the bottom of the form because we're repurposing a form template. This Isn't like a specific custom message smart action feature that we've created, but we can repurpose it to accomplish that. One Practice customer recently asked me how they could automate sending a thank-you email to my clients after each session and this is how.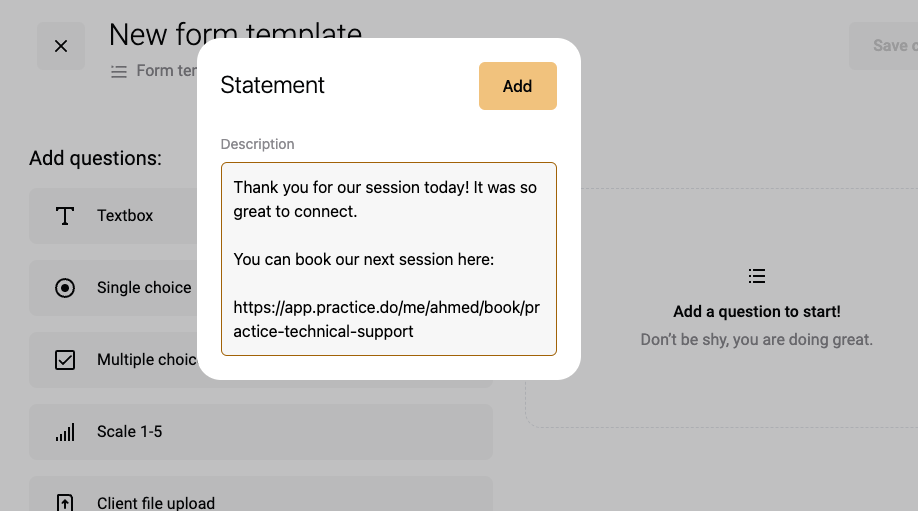 4. Click save changes in the top right corner to create your form template
5. Head to the smart actions area of the Practice asset you want to automate sending this message/form from

6. Add a smart action that sends a form after some event. In the picture below, I'm setting it up on a scheduler so that it sends this thank you note after each session booked through this scheduler ends.
7. You're all set! Now you've got a repurposed form template that will act as a way to automatically send a custom message to your clients. Remember, you can fill this box up with content or keep it simple and just write 1-2 sentences, your choice.