Step 1: Select the package or product you'd like to apply
Start by selecting the package or product you want to use. The outcome of this action will allow a client to complete a contract or intake form as part of booking your package.
Step 2: Create a smart action
When creating the smart action for the product or package, you'll want to configure using the following parameters:
Trigger: When a new package is booked
Timing: Immediately
Action: Show form during the booking flow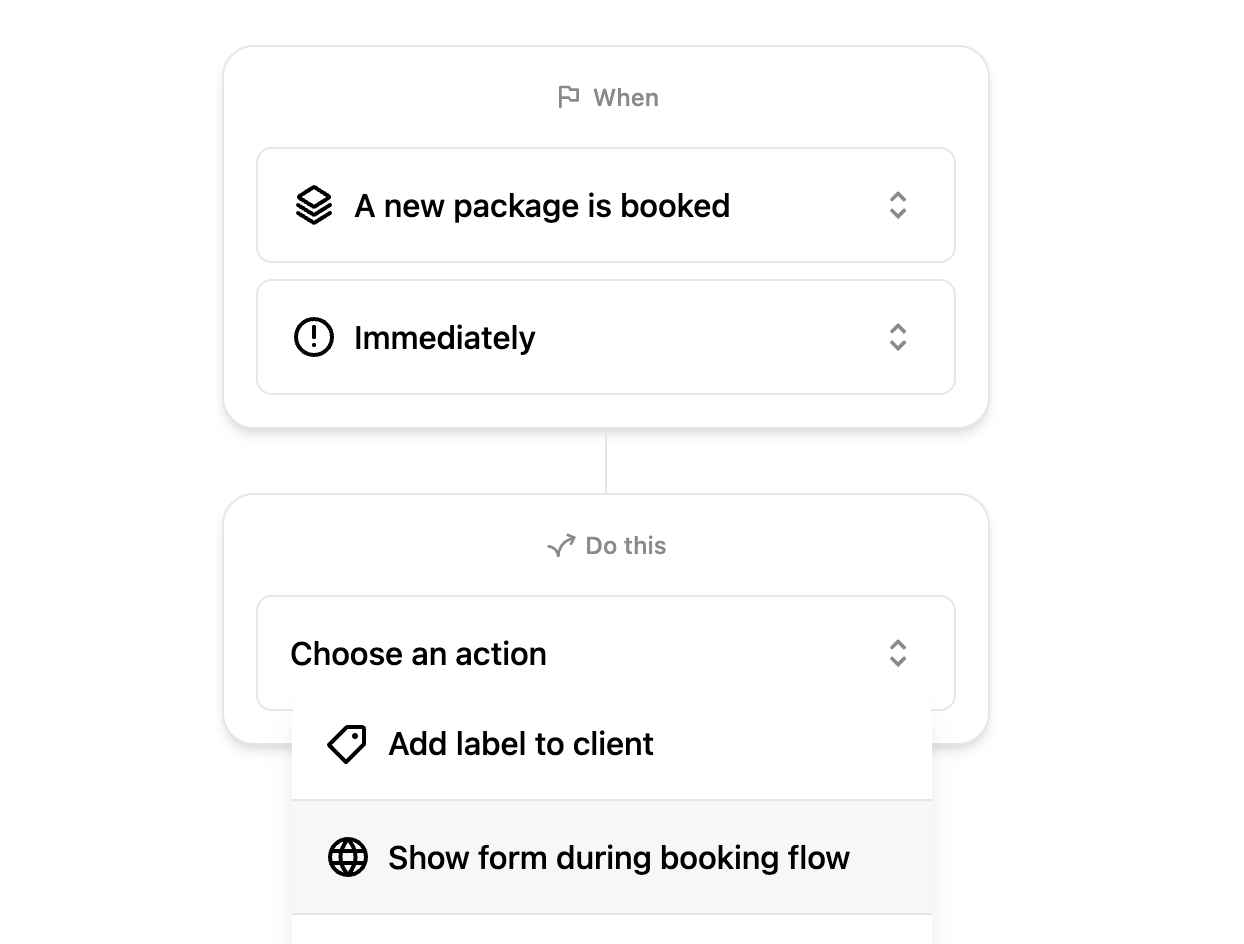 From here, you can select the correct form or contract that you'd like to use. If you don't have a form to use yet, head over to your forms section and create a form for this product or package.
Step 3: Workflow completed!
Now you're good to go! All new enrollees in your package or product will complete this form in order to book your product or package.