The calendar preview is an easy way to see how your calendar is going to show available for your clients. To access the preview:
1. Select the scheduler that you'd like to preview by clicking on it or using the three-dot menu ···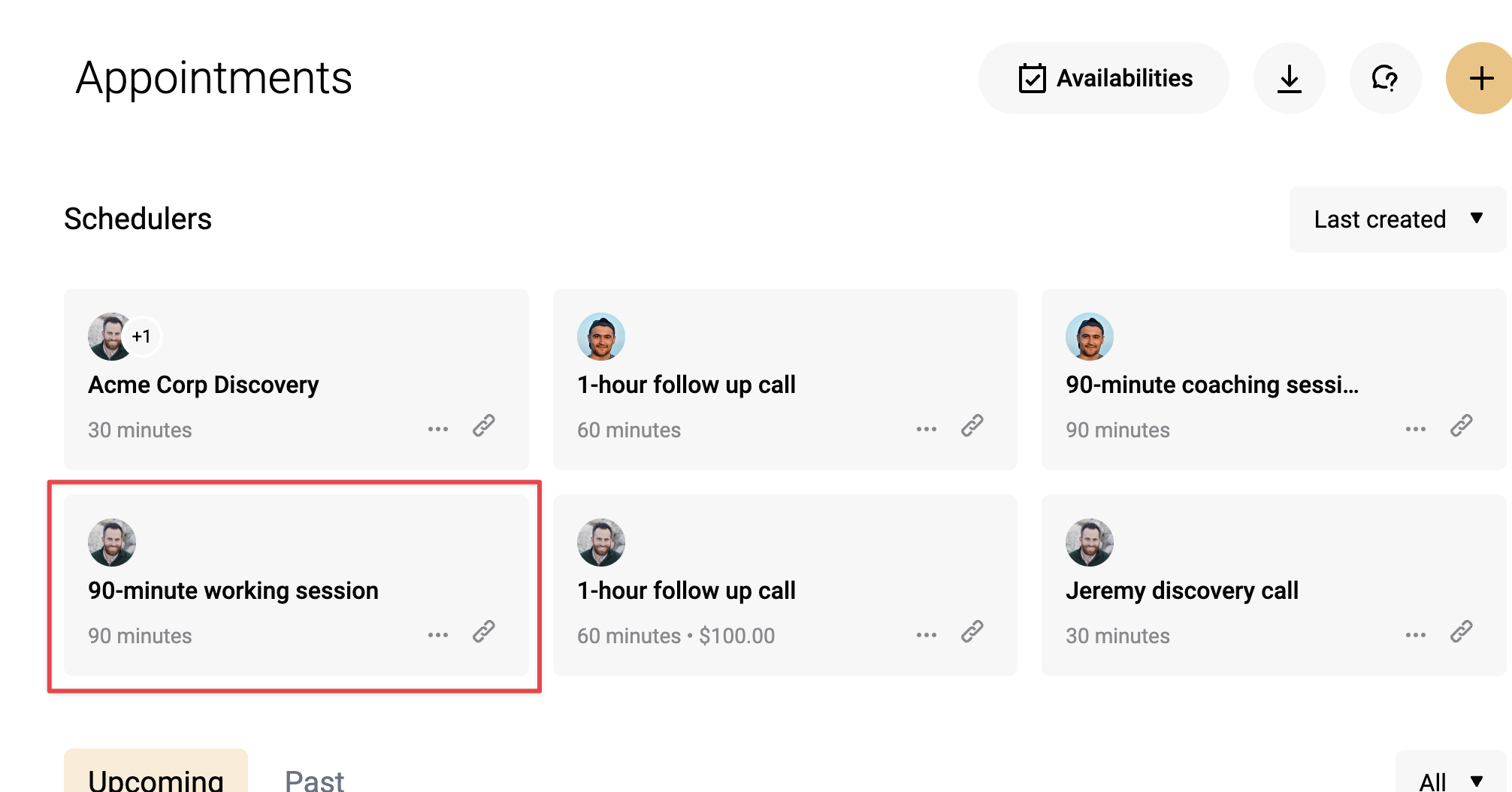 2. Next, head down to the scheduler settings and click calendar preview: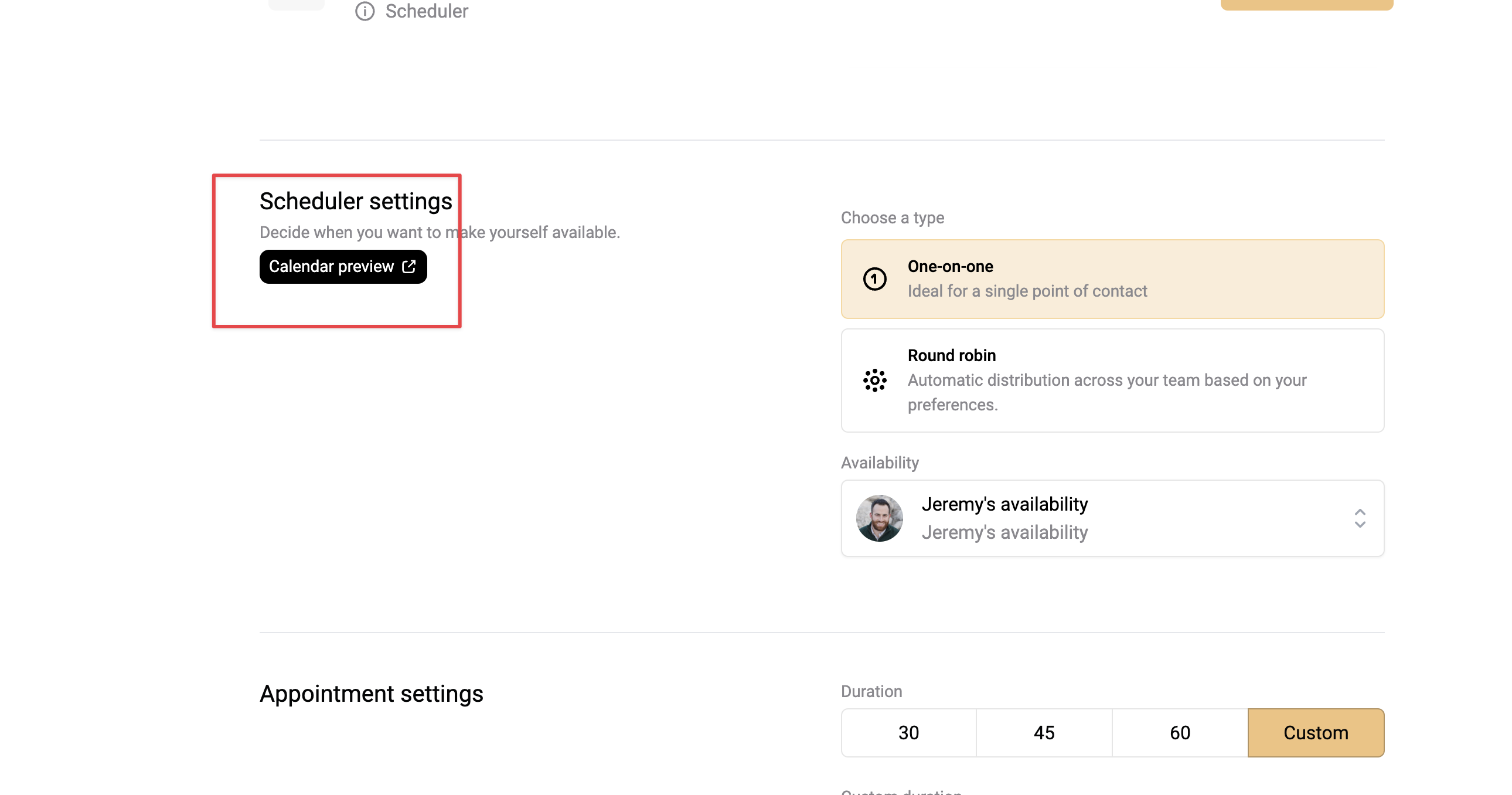 3. From here, Practice will show you a live editor to modify your availability. In this live editor, the dark grey denotes unavailable time and the green denotes when a client can book sessions with you!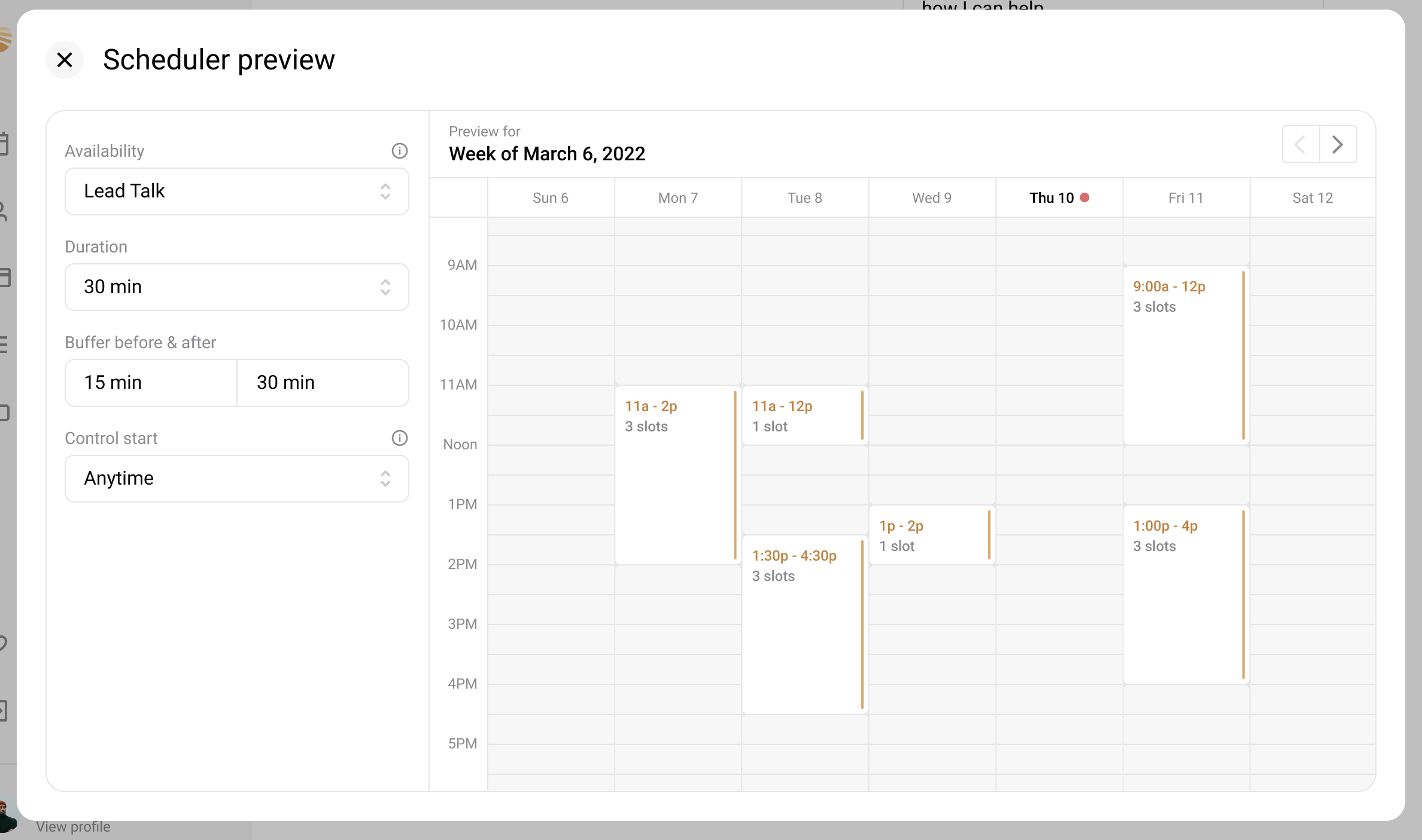 *Note that the calendar preview does not work for round-robin schedulers!