Video Guide
Written Guide
1. Head into the settings menu in the bottom left of Practice

2. Scroll down to the integrations area, and click Connect next to Google Calendar. Remember that its perfectly normal to have multiple Google calendar slots in-case you want to connect multiple calendars.

3. In the pop up menu, choose the account you want to connect to Practice. Remember that this is the email address calendar invitations will come from, and this is the calendar we will create events on and read events from.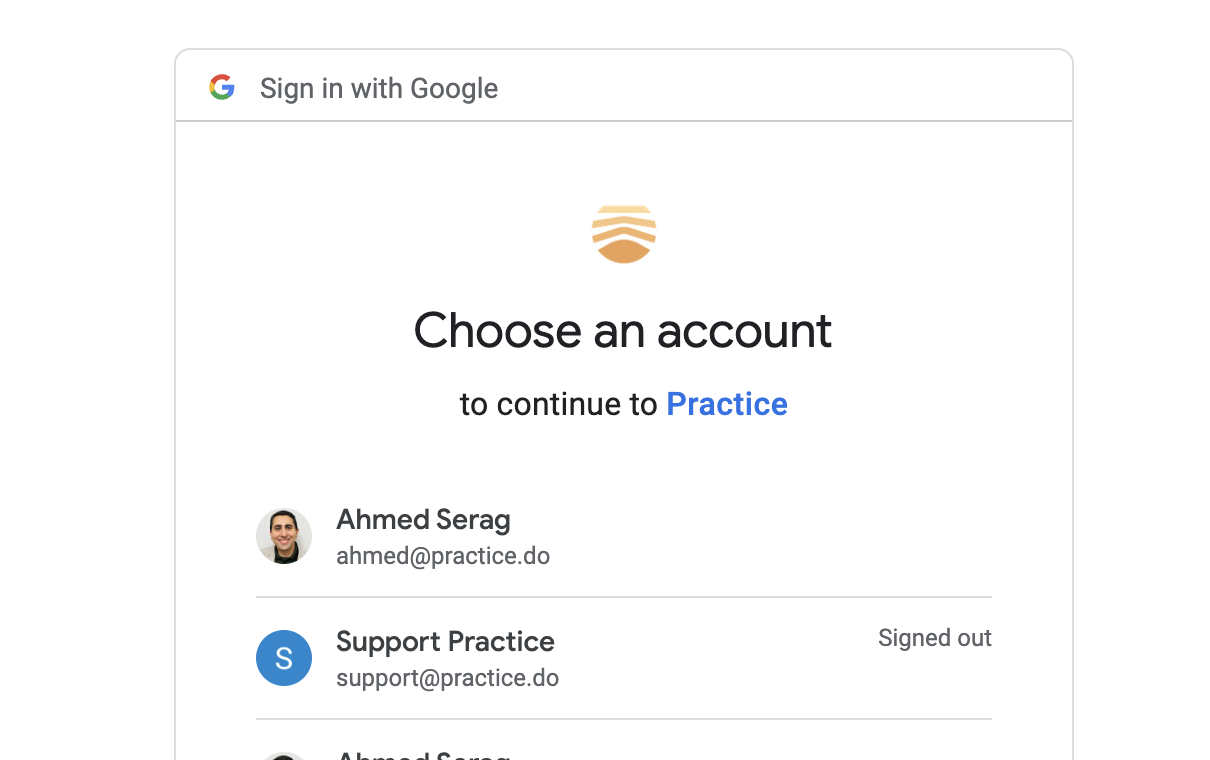 4. If you agree to use Practice, you must checkmark both these permissions boxes so we can read and create events on your Google Calendar or functions will not work on Practice.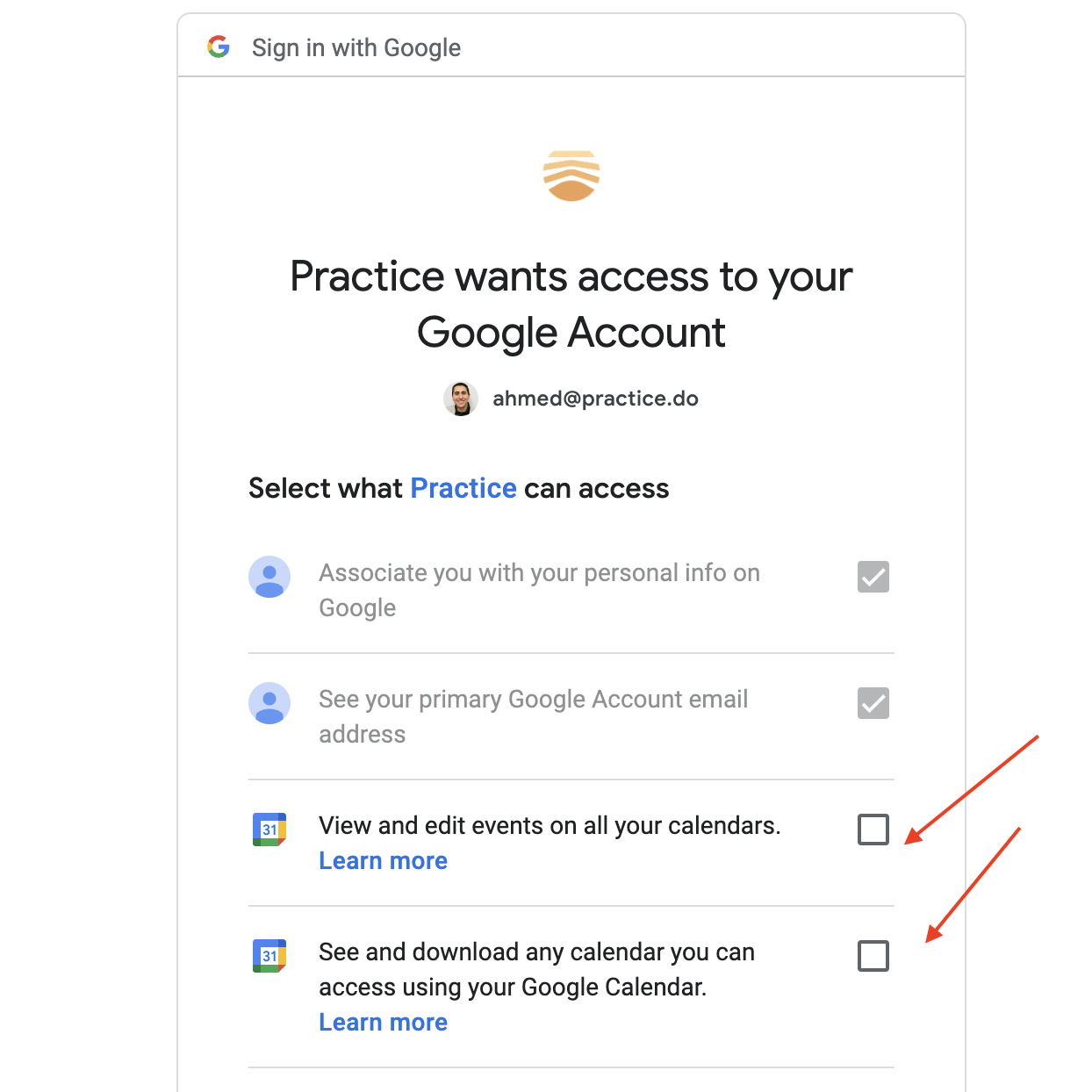 5. Click continue in the bottom right, and you'll be taken back to the Practice settings menu and see a success message in the bottom right. If you encounter an error, please try to reconnect your Google Calendar again and ensure you're check marking both permissions boxes.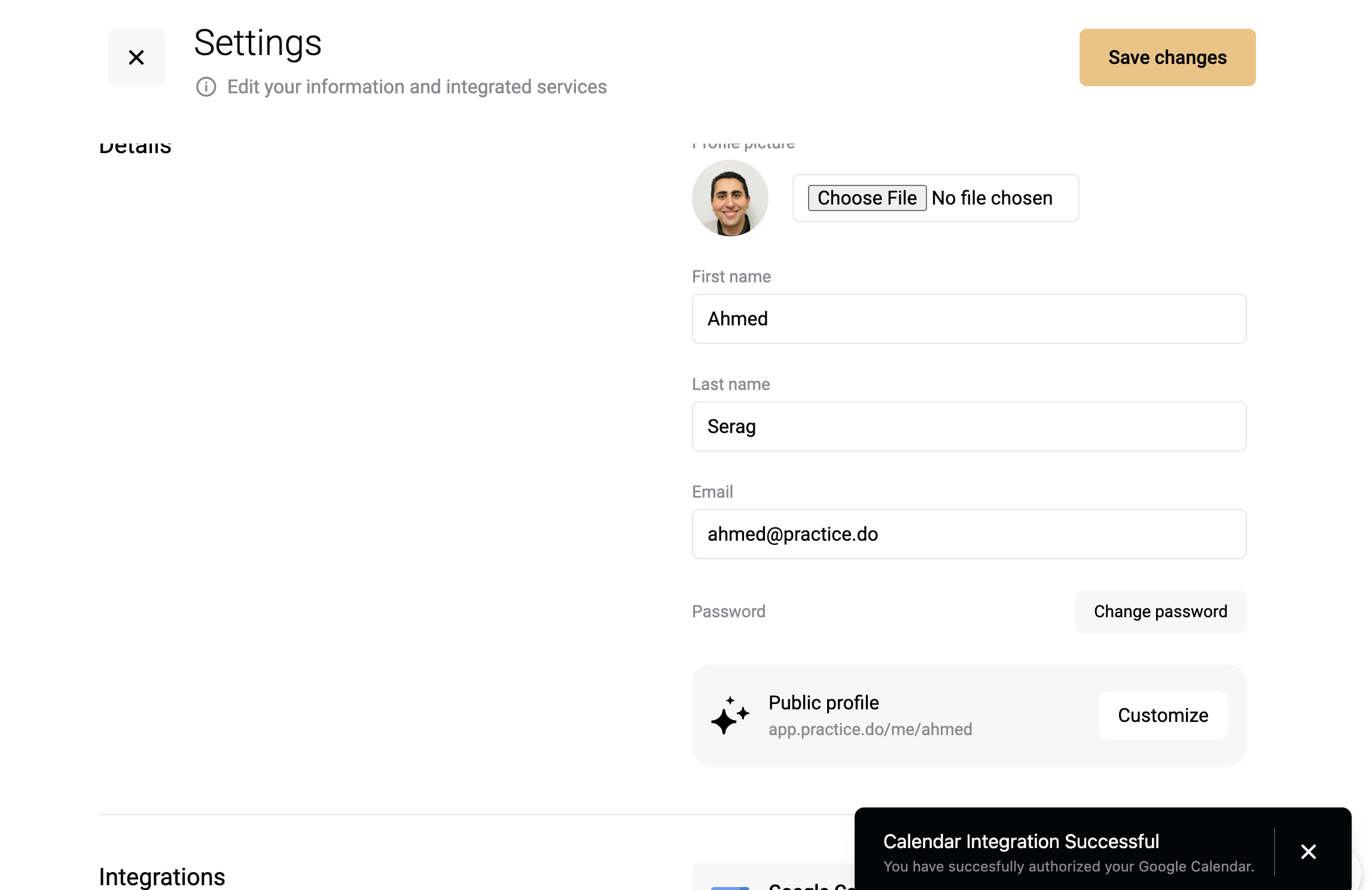 6. Make sure your schedulers are activated and turned on, and you're ready to start making appointments and being booked!