Video Guide
Written Guide
1. In the appointments section of Practice, click on the plus in the top right corner and click "New Scheduler". You'll notice any existing schedulers you have in the center of the screen, and to edit those, you can just click in the middle of them or access the 3 dot menu.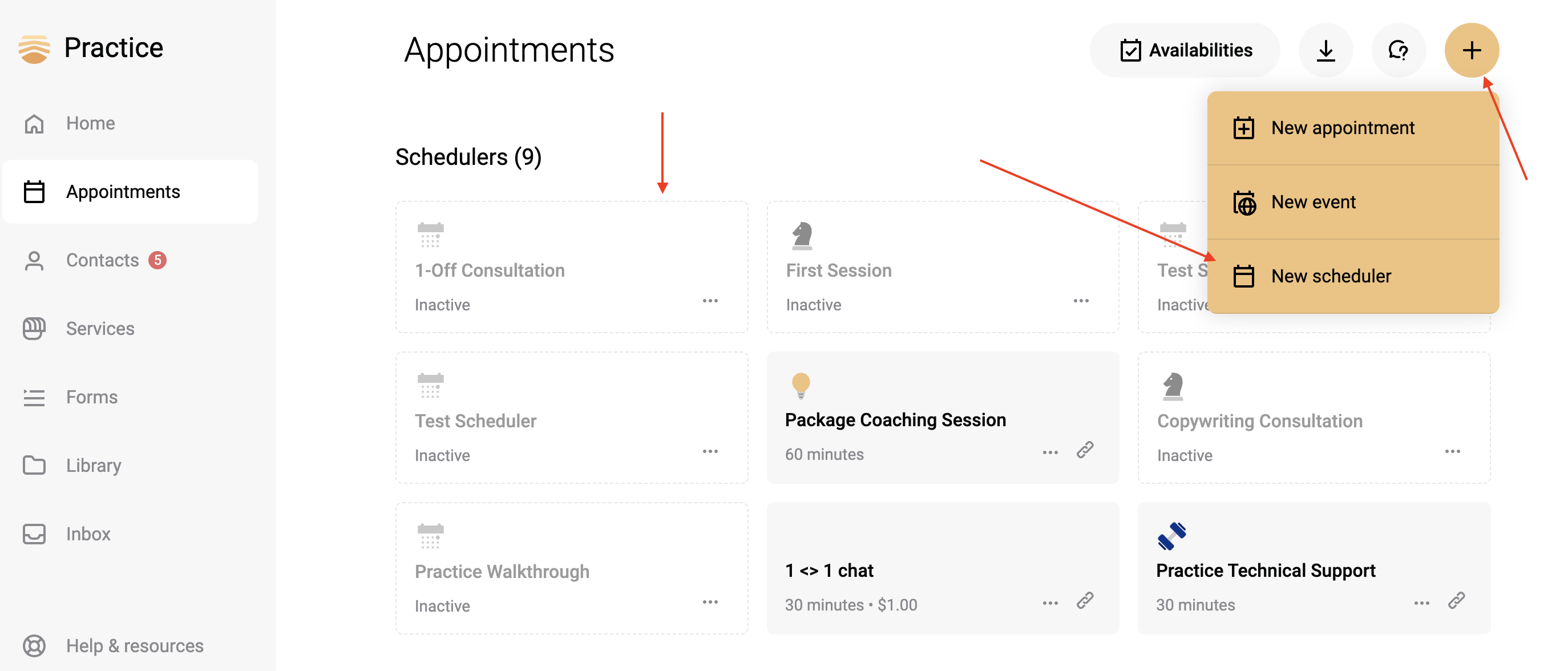 2. Come up with an attractive title, convincing description and fun icon.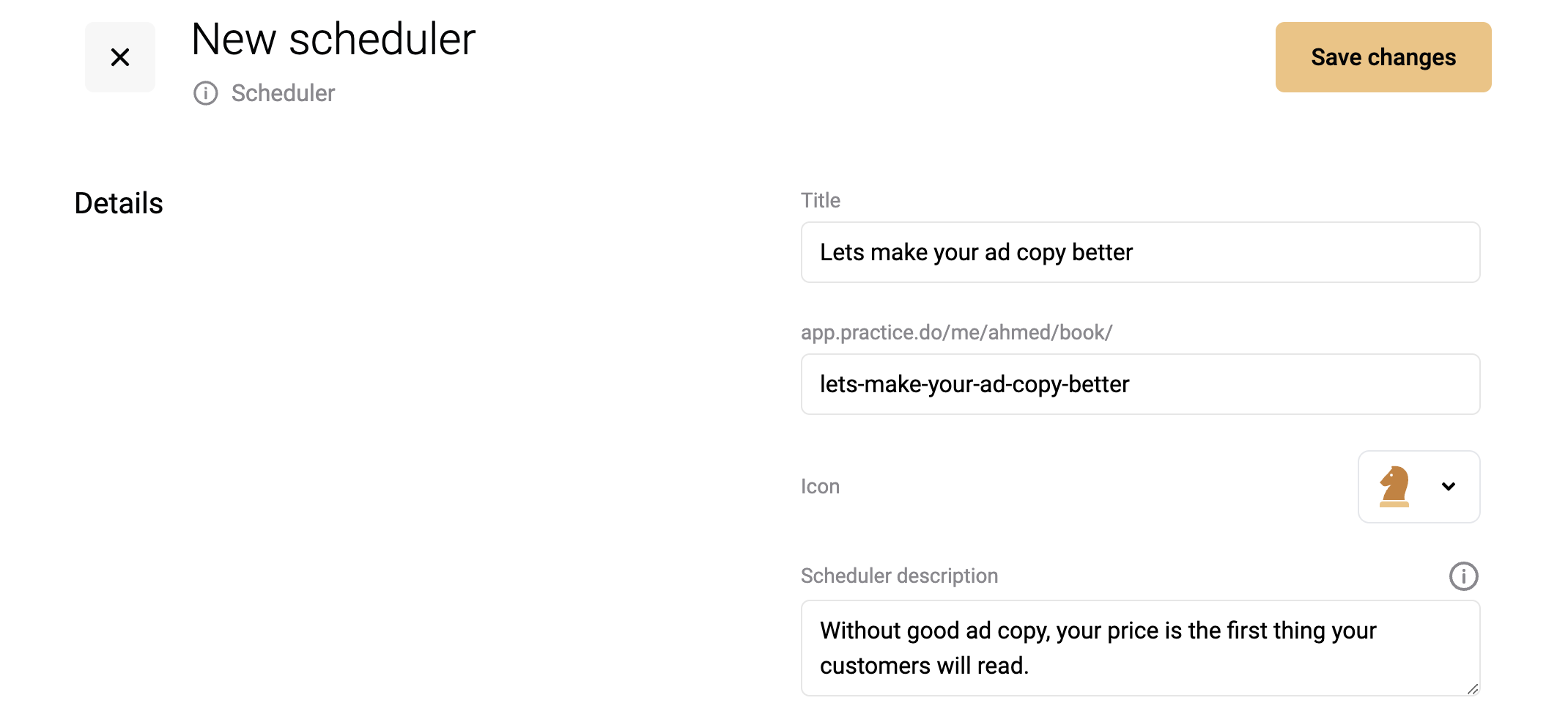 3. Decide whether you want to collect payment for each session booked through this scheduler or not. You may want to collect payment for a group of sessions all at once, just search packages in the knowledge base. If you want to charge for each session booked through this scheduler, add a product here.

4. Choose a communication option and location for your meeting. The most popular options are zoom and google meeting, but we've got plenty of choices that should satisfy your needs. The location will appear on the booking confirmation page, email reminders, the appointment email itself, and the google calendar event itself.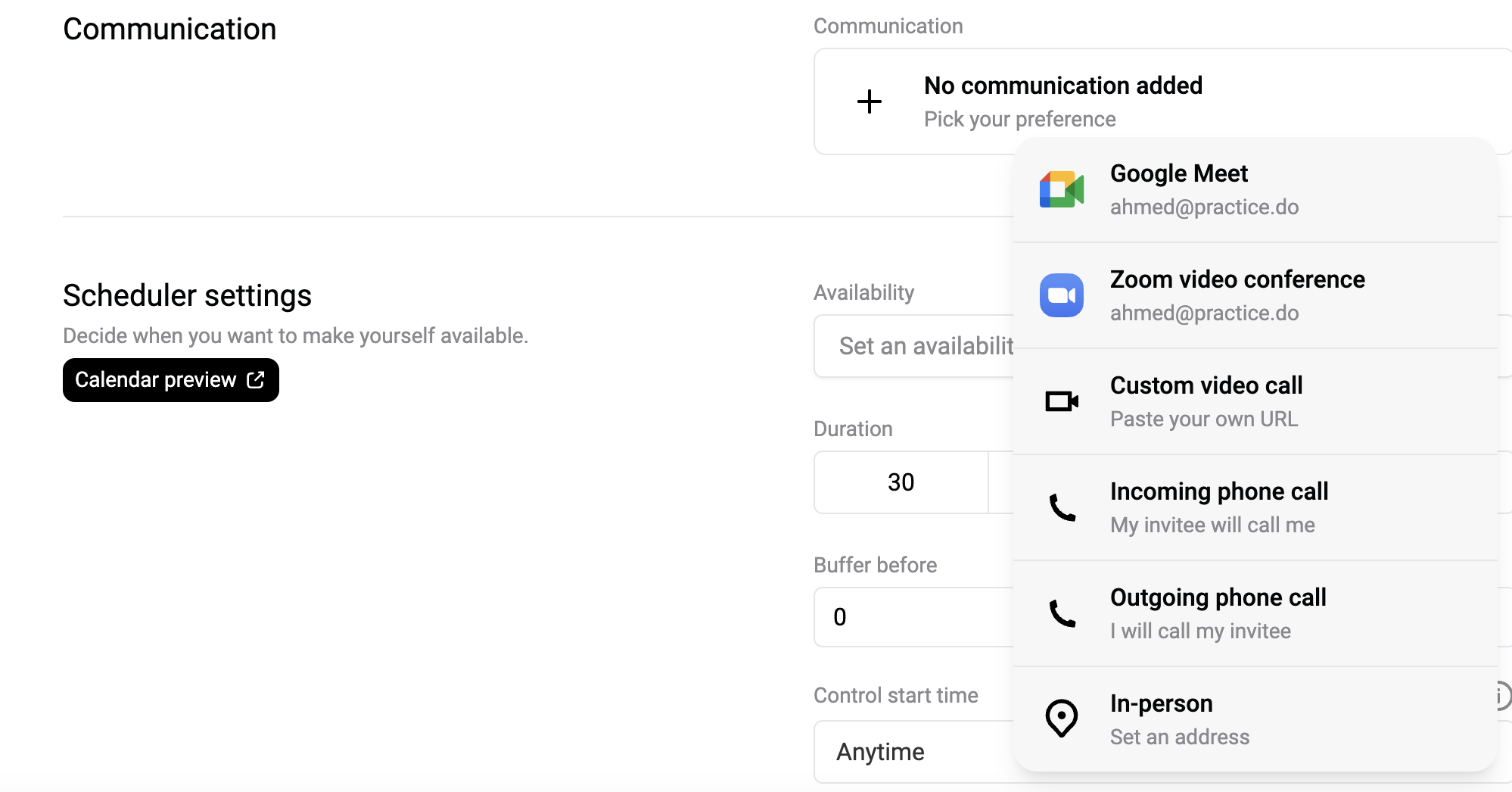 5. Choose an availability, which is like a schedule that applies to this scheduler. Choose the duration of appointments booked through the scheduler, an optional before/after buffer, and start time options like on the hour.

6. Decide how soon clients can book appointments, how distant out in the calendar they can book appointments, the maximum number of appointments that can be booked through this scheduler by anyone, and whether you want to give clients the option to join your private messaging channel after booking a session.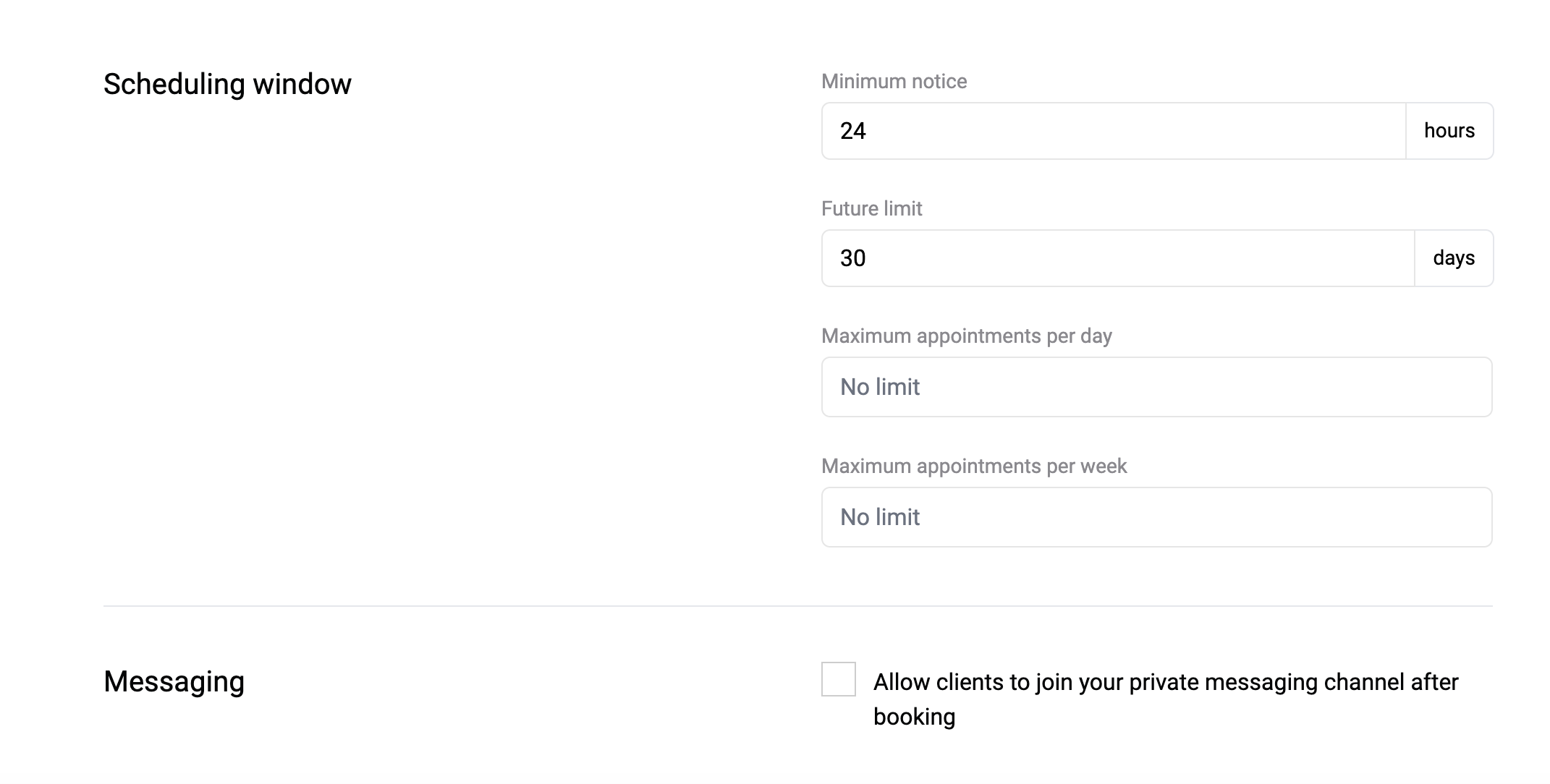 7. Add Smart Actions that send reminders before appointments or that show a form during the booking flow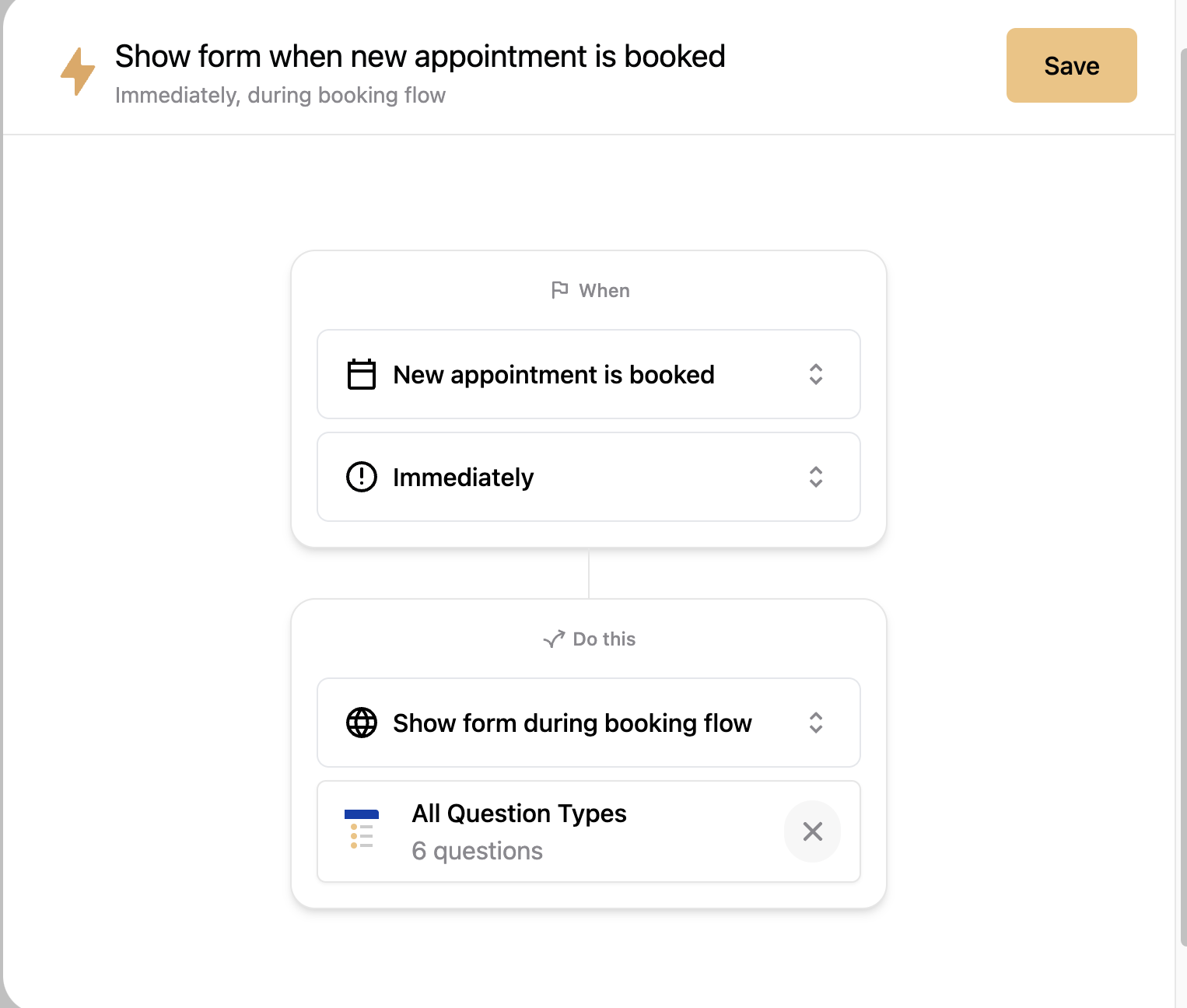 8. Hit save changes in the top right corner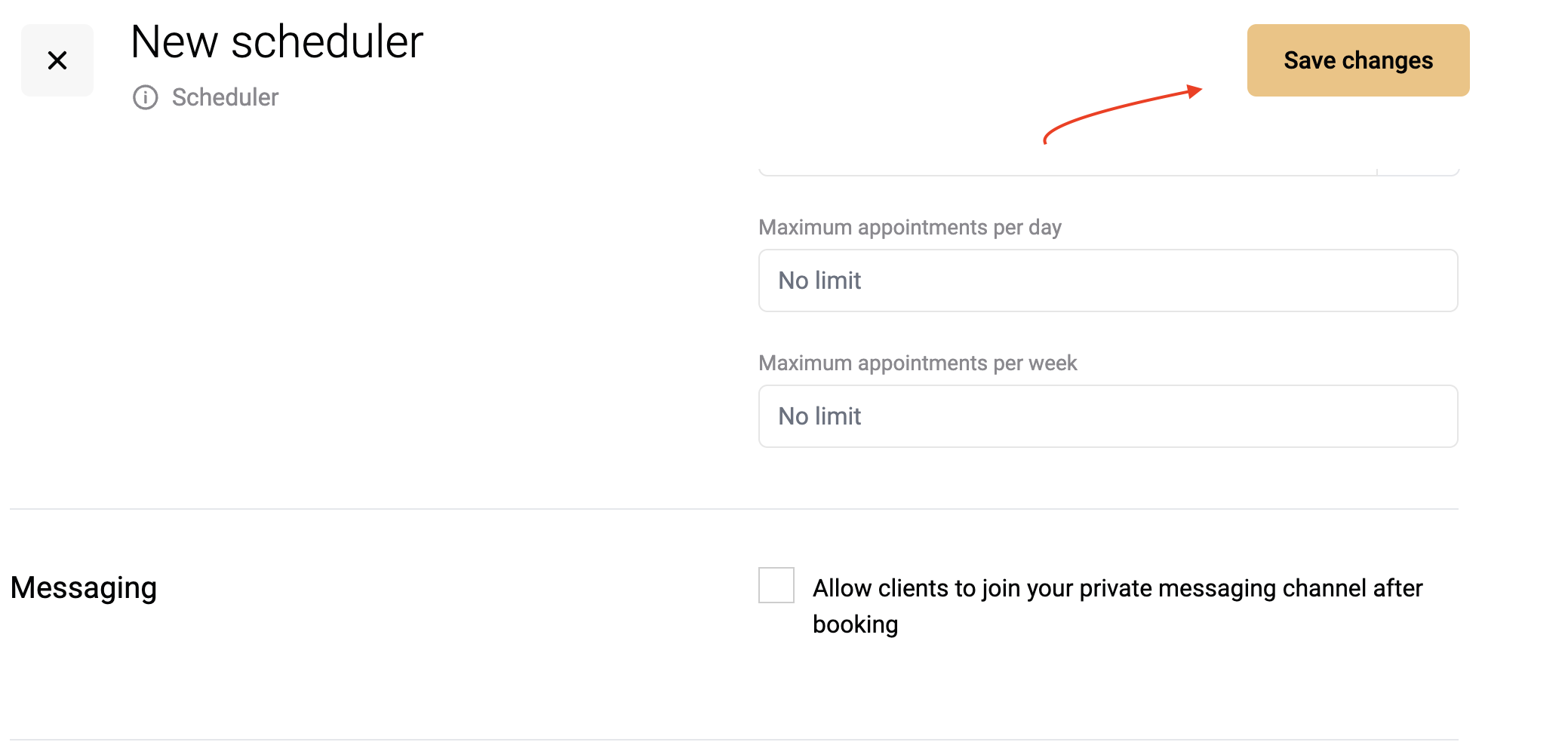 9. Use the chainlink icon to quickly copy a link to your scheduler so you can share it, or use the 3 dot menu to access other options like View as Client or Edit.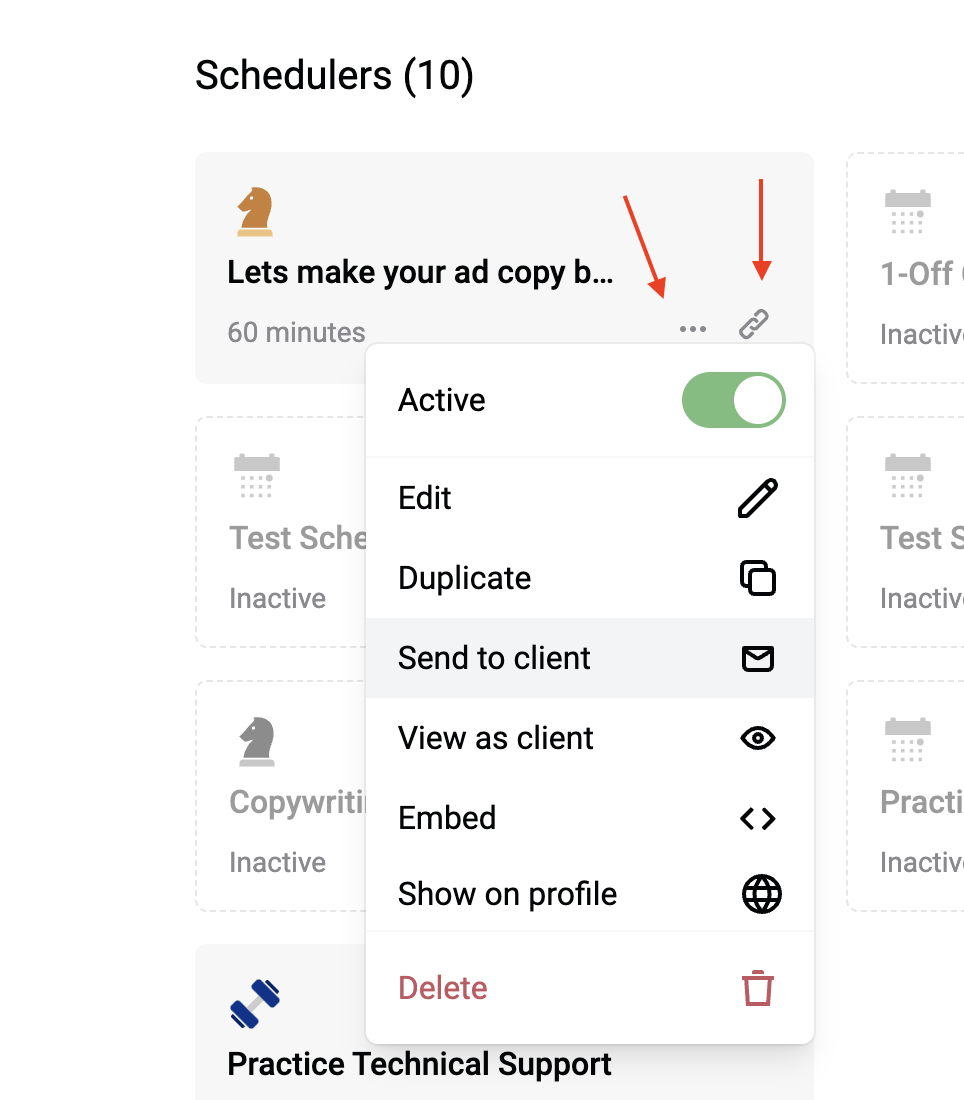 10. When your clients visit your scheduler landing page, they'll see things like your logo, scheduler title, description, and so on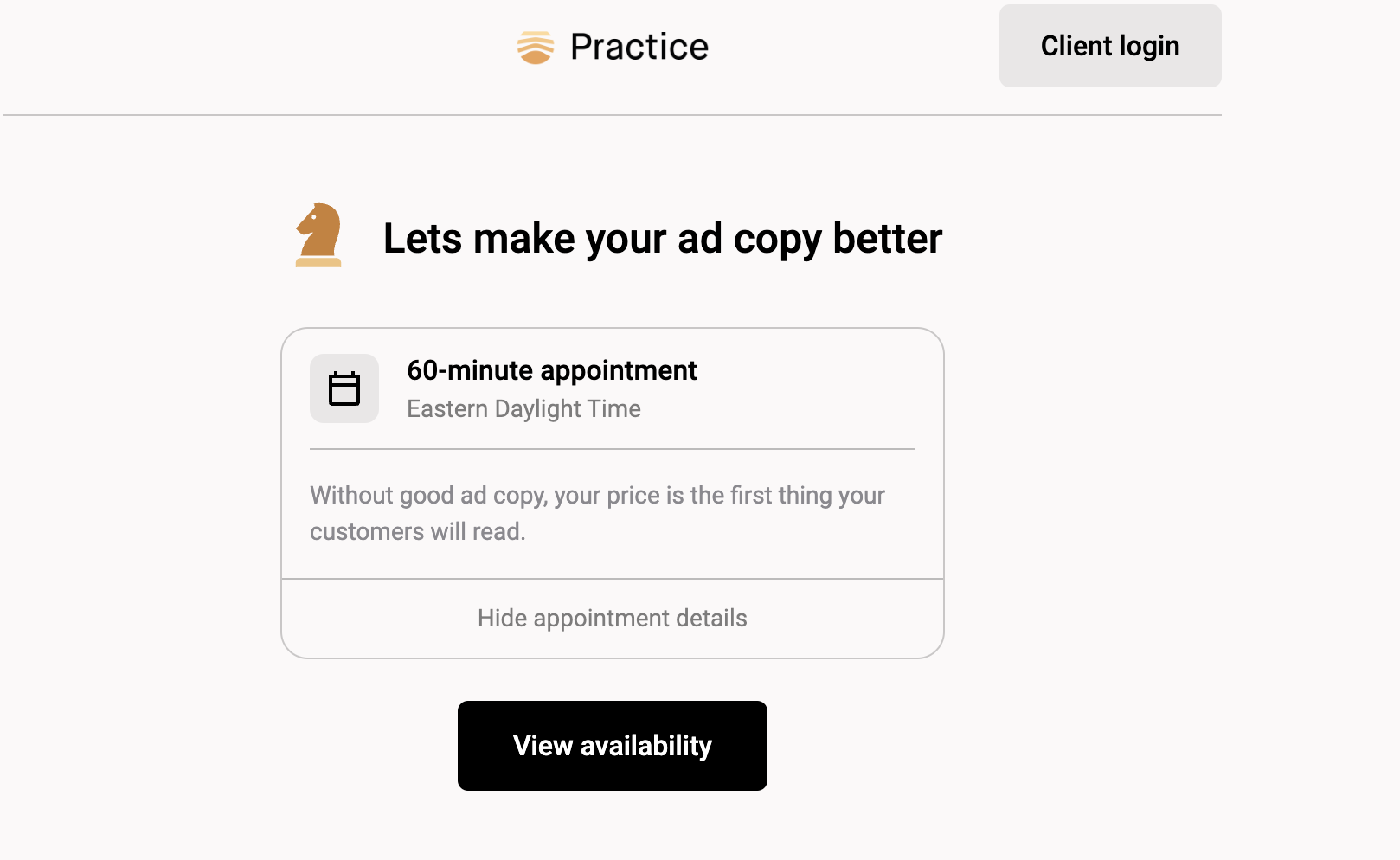 11. They'll see a calendar that follows the schedule you assigned to your scheduler via availability, and be able to book sessions with you.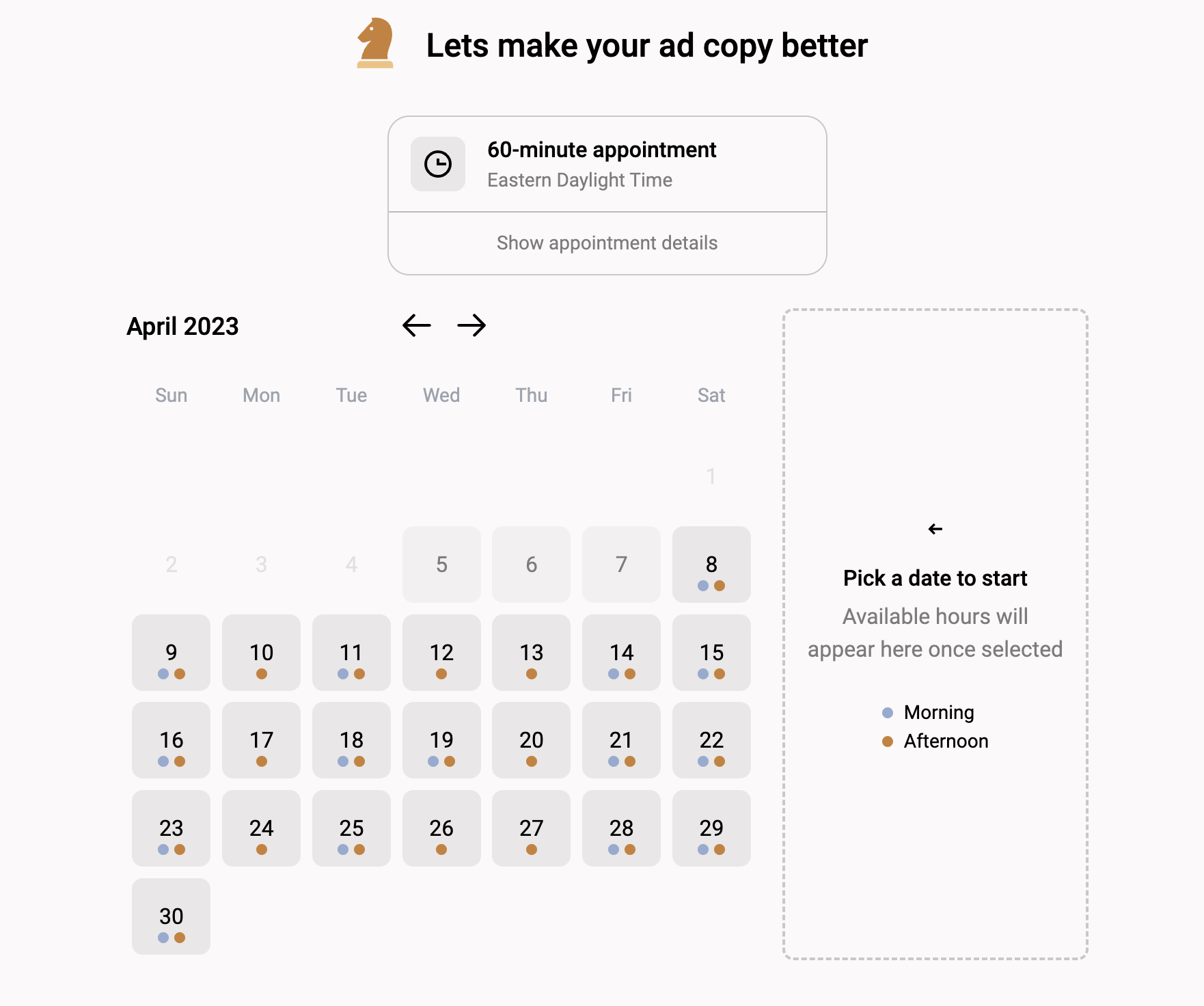 12. They'll encounter any built in forms you setup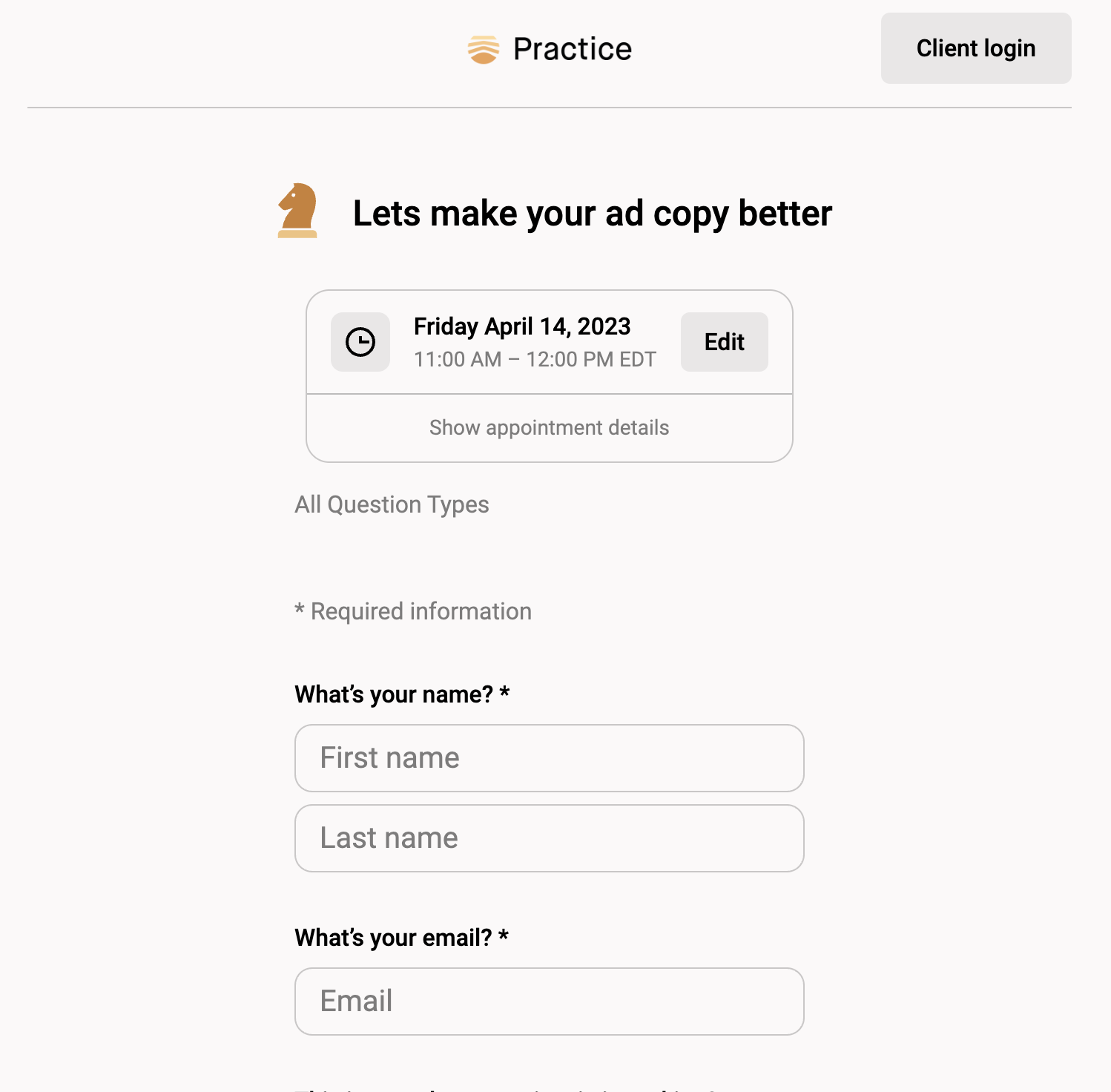 13. They'll encounter a confirmation page with important details about your appointment